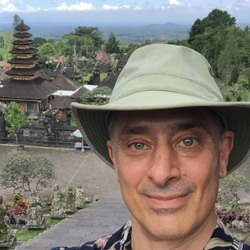 These new resources for ARCHICAD 21 are designed to enable users to use Best Practices methods and get the most out of this powerful BIM software.
San Rafael, CA (PRWEB) June 28, 2017
Graphisoft has just released ARCHICAD 21, a substantial upgrade to their flagship BIM software. Changes to the program provide new opportunities for efficiency in Building Information Modeling (BIM) for architectural projects, while requiring changes in methodology.
ARCHICAD expert Eric Bobrow has a long history of working with users as a leading reseller, consultant, author and trainer. His add-on product MasterTemplate is the most widely used independent office standard for ARCHICAD users, with over 1400 licenses sold in over 60 countries. In continuous development since 2007, MasterTemplate 21 is being substantially reworked and expanded to better utilize features and functions of ARCHICAD 21 and support Best Practices methods in the project file structure.
Bobrow will be producing two educational programs this year focused on helping users take full advantage of the new release of ARCHICAD. His ARCHICAD 21 Upgrade Training course will run for 4 live online webinar sessions during July and August, teaching how to upgrade projects and templates as well as how to use the latest technology built into ARCHICAD in an effective and efficient manner.
MASTERS of ARCHICAD 2017 is a joint production with ARCHICAD experts Tim Ball (UK architect) and Andreas Lettner (Austrian architect), both veteran users and internationally respected teachers. In this ground-breaking collaboration running over a 9 month period, a complex design (60+ room hotel on a sloping hillside in Austria adapted from a real-world project) will be developed from concept through finished construction drawings in a seamless process broadcast in a series of 16 live webinars.
In addition to the standard 3D model and 2D drawings, BIM data will be managed carefully as the project moves through LOD 100 (concept) through LOD 200 and 300 (increasing levels of detail) to provide costing and quantity takeoffs, collaborate with structural consultants, and derive specification reports and presentation renderings.
Organized under the rubric of MASTER ARCHICAD 21, all of these resources are currently on sale at promotional pricing through Bobrow's website for a limited time. For more information or to order an ARCHICAD training course or MasterTemplate, please visit http://www.bobrow.com/ac21.
ABOUT ERIC BOBROW
Eric Bobrow is an internationally respected expert in ARCHICAD who has been working with the software since 1989. HIs ArchiCAD Tutorials YouTube channel is the most widely used independent training resource for the software, with over 18,000 subscribers and 2.9 million views. He regularly produces ARCHICAD tutorial videos and tips and tricks articles to help users from beginners through advanced levels.
He has pioneered multiple ground-breaking resources for ARCHICAD users, including MasterTemplate (introduced in 2007 as the first independent office standard template developed for worldwide use), the Best Practices Course (the most comprehensive training on ARCHICAD best practices methodologies) and the MASTERS of ARCHICAD series of Summit conferences and training courses (leveraging cutting-edge online platforms to share knowledge, training and case studies from dozens of recognized ARCHICAD experts around the world).