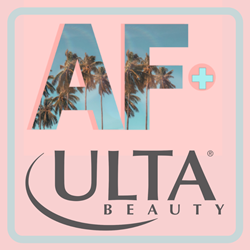 Widening the scope of consumers to one of America's largest beauty supply stores is certain to result in increased revenue, users, and audience numbers.
SAN DIEGO (PRWEB) February 26, 2020
Arctic Fox Hair Color ["the Company"] announced today the historic launch of 15 of its vegan and cruelty-free hair colors and diluter in all Ulta Beauty stores throughout the United States. Ulta will also carry the Company's custom rainbow bowls and brushes that allow users to mix up their dream shades and apply color with ease.
Arctic Fox hair colors are currently available for purchase on the Company's website and Amazon, as well as in-store and online at Sally Beauty and Hot Topic. Adding Ulta Beauty to the list of popular retail stores to sell its products is a significant win for the Company. Widening the scope of consumers to one of America's largest beauty supply stores is certain to result in increased revenue, users, and audience numbers.
Arctic Fox intends for its product to be the number one semi-permanent color in Ulta. Many hairstylists use its long-lasting, conditioning dye and the Company sees its shades being increasingly used in the salon space. A large portion of the Company's loyal customers chose to purchase its products in retail stores because of the immediate access, no shipping costs, and the knowledgable associates there to educate users. Arctic Fox plans to promote its products by visiting stores and holding meet and greets to showcase its colorful and vibrant displays, while collaboratively providing social media support across all its platforms. It will also be working closely with Ulta associates to increase education on its products and give them the best knowledge to be used when providing information to users.
"Our vibrant, cruelty-free hair color line arriving in Ulta Beauty is something we've worked so hard to achieve! This is just the beginning of an awesome, synergistic partnership! It's definitely something to celebrate," said Kristen Leanne (@KristenxLeanne), Beauty Guru & Founder of Arctic Fox Hair Color. "This is a super exciting time for our company and we look forward to continuing to grow, expand our color range and line."
Arctic Fox Hair Color will launch in all Ulta Beauty stores in the third week of March 2020.
ABOUT ARCTIC FOX
Arctic Fox Hair Color is the trendsetting vegan, semi-permanent hair color and hair care innovator that is infusing free expression with long-lasting, vivid hues. For Arctic Fox, a passion for diverse spirits and a love for animals come together in electric harmony. The bright and lush color formula is made in Southern California with non-GMO, plant-based proteins, zero harsh chemicals and absolutely no animal testing. Ever. All products are made to be DIY-friendly and are formulated with rejuvenating ingredients. Arctic Fox donates 15% of its profits to prevent animal cruelty and strives to illuminate the importance of using cruelty-free products. Dye for a cause with Arctic Fox Hair Color.
If you would like to collaborate or obtain more information about this topic, please call Lianna Wehrung at (619) 558-6308, or email lianna@arcticfoxusa.com. Follow us on social media to keep up with our latest news: Facebook, Instagram, Twitter, Pinterest and Youtube.