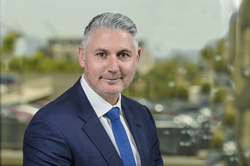 LOS ANGELES (PRWEB) September 30, 2019
Solar energy has been such a rousing success that it has naturally inspired innovators to explore myriad ways of producing it. Some ideas have proven rewarding while others have been less so, and a few have been, to be kind, a bit disappointing. Solar roads has unfortunately fallen into that last category.
A few years back a viral campaign emerged that held the promise of turning the roadways of the world into huge solar collectors. A number of companies and governments began experimenting with various methods and materials and after years of testing the results are in, and they're less than encouraging.
Seemingly insurmountable obstacles have daunted even the best attempts to replace the tarmac of roads with photovoltaic cells. Here are some of the major problems encountered.
Cost: Photovoltaic roadways have proven to be prohibitively costly. Tests have shown that solar roads cost much more than rooftop solar panels to produce the same amount of electricity; as much as 10 to 20 times more costly.
Dust and Dirt: As they are roadways, they will naturally become covered by dust and dirt, severely reducing their capacity to absorb sunlight, and would require continuous cleaning to maintain optimum efficiency.
Tilt angle and Shading: Because the solar panels lay flat on the road they operate at a less than optimum tilt angle to the sun. They are also much more prone to shading from trees and structures, not to mention the continuous intermittent shading from passing vehicles. Solar panels are extremely susceptible to shading. Less than 10% shading on a solar panel can reduce its power potential by as much as 50%.
Heat: Solar panels produce less energy as they heat up, and solar panels on roadways are certain to heat up more than, say, rooftop panels due to poor air circulation.
So solar roads, while an imaginative concept, may prove to be infeasible with currently available methods and materials, but who can say that it isn't simply an idea whose time has not yet come?
But those in the solar industry are still hopeful. Nicki Zvik, Founder of Green Solar Technologies, states, "A hundred years ago, the idea of harnessing energy from the sun would have been laughed at, and look at how far we've come today."
Unsuccessful ideas, revisited at some future date with advanced technology, may well produce successful results. "I like to think of every failure as an opportunity to get closer to success, and I believe we should look at it less as failing and more as an opportunity to grow and become better," shares Zvik.
Nicki Zvik is the founder of Green Solar Technologies and Spectrum Properties LLC.