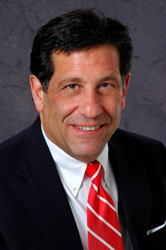 Jamian said. "In this role, I will remain committed to ensuring the agency continues to provide the safest and most efficient road system in the state and region."
TROY, Mich. (PRWEB) January 28, 2020
Thursday, January 9th, at the first meeting of 2020, the Board of the Road Commission for Oakland County (RCOC) reelected Greg Jamian its new Chairman. A resident of Bloomfield Township, Jamian has served on the board since 2009. He is a former Oakland County Commissioner and previously served on the Bloomfield Township Board of Trustees. The Road Commission for Oakland County is Michigan's largest road agency.
"I am excited to, once again, lead the Road Commission as the Chairman," Jamian said. "In this role, I will remain committed to ensuring the agency continues to provide the safest and most efficient road system in the state and region."
Jamian, the President of AmeriCare Medical, Inc., a comprehensive Home Health Care company located in Troy, MI, is a graduate of Oakland University with a BA in economics. He has served on the board's of the School of Business Administration and the School of Nursing at Oakland University, the Manoogian Manor Assisted Living Facility, the Traffic Improvement Association, and the Southeast Michigan Council of Governments (SEMCOG). Jamian's strong advocacy for RCOC's advanced initiatives in transportation technology has helped recognize the agency as a national leader in terms of smart roads and connected vehicles. Jamian's goals are not only to manage the needs of today, but to also position the Road Commission for Oakland County to meet the demands of the future.
To learn more about upcoming and current projects, visit the Road Commission for Oakland County website at http://www.rcocweb.org. For information on AmeriCare Medical visit http://www.AmeriCareMedical.com.