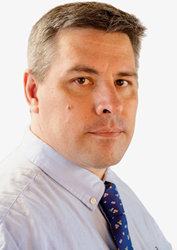 "I have launched two of my own businesses and shared my expertise with more than 50 other LatinAmerican entrepreneur families, infusing more than $8.5 million into the American economy in just two years," said Cristian Nechuta.
MIAMI (PRWEB) May 22, 2023
Cristian Diego Nechuta, an accomplished entrepreneur from Argentina who came to Florida in 2021 on an E2 Investors visa, has launched two of his own businesses and has shared his expertise with more than 50 other Latin American entrepreneur families, infusing more than $8.5 million into the American economy in just two years.
LatinVisas is a first-of-its-kind consultancy in which Nechuta not only helps potential immigrants navigate the E2 visa system in the U.S., but also offers comprehensive guidance on the complete gamut of relocation issues including housing, schools, transportation, taxes, payroll, banking and more. Nechuta's novel concept is, therefore, simultaneously an all-in-one support and relocation agency, a business advisor to find appropriate businesses for his clients, as well as a day-to-day consultant for life in America, thanks to a competent team of professionals led by him.
His 50+ clients through LatinVisas include a dental lab service in California; children's hair salons in Texas, Utah and Florida; bakeries in Florida and Pennsylvania; a bathroom renewal/remodel business in Georgia, a floor covering business in Virginia, tax and accounting companies in Florida; a sign shop in Tennessee; a restaurant in New Jersey; and even a mushroom farming operation in Texas.
Beyond LatinVisas, Nechuta's personal business ventures in the United States to date include TaxFive & Get it Done!, which provides tax and accounting services to foreign investors in the U.S., and CriSerOil, LLC, a franchise of Filta Environmental Kitchen Solutions which provides cooking oil and fryer management services to approximately 60 large and small commercial kitchens in Miami-Dade County. Under Nechuta's management, CriSerOil achieved a 44% revenue increase in a period of just nine months. Nechuta co-owns CriSerOil with business partner Sergio Moya.
Prior to coming to America with his family during the global pandemic for better opportunities including expanded online education for his two children during lockdowns, Nechuta was a successful entrepreneur in Argentina for more than two decades.
In the late 1990s, he founded ABCFlor.com, a flower and gift business that quickly became an industry leader. Nechuta was on the front edge of the dot com era and his e-commerce business was one of the first to revolutionize cash payments and fast delivery in the sprawling Buenos Aires metro that current e-commerce companies still struggle to replicate today.
In 2004, while running the flower company, he launched a healthy food store. KcaloRico merged his passion for quality, health and sustainability and became known as a preferred destination for health-conscious people to find organic, eco-friendly choices. KcaloRico and Nechuta earned recognition in the prestigious Naves Business Contest organized by the IAE Business School.
In 2010, Nechuta founded SLP Camera, an e-commerce platform specializing in photography, cameras and accessories. Via SLP, he reignited his early success in online shopping, e-commerce and that groundbreaking cash-on-delivery which he developed with ABCFlor.com. Nechuta expanded those services with a specially designed logistics system, demonstrating his innovative leadership and business strategy expertise.
In 2018, Nechuta became actively involved in the U.S. investment and management industry through MDCG Holding. He established Metro Detroit Investment and played a key role in reorganizing administrative processes within a local property management company, growing these ventures and fostering positive and profitable business environments in local communities.
Nechuta resides in the Miami metropolitan area with his wife, a lawyer from Argentina and together they are raising their two children as they acclimate to life in America and excel in the American school system. The Nechuta's daughter, 12, is an honor roll student who is also a talented artist and field hockey forward playing for Florida United FH, hoping to score many goals in an upcoming regional championship. Their son, 10, is in the talented and gifted program, recently achieved the highest score in the state's math test, and especially enjoys creating computer presentations, art, learning piano and being a fan of the Inter Miami CF. The family came to the U.S. on an E2 visa, a non-immigrant visa for investors, entrepreneurs and people who want to run a U.S. business. With an E2 visa, a person can start a U.S. business or invest in a U.S. business and work for it.
For information on LatinVisas, click here. For information on TaxFive click here. For information on CriSerOil in Miami dba Filta Environmental Kitchen Solutions click here.
# # #