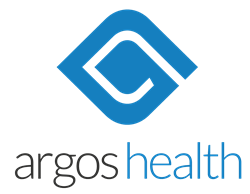 Our complex claims clients have told us out-of-state Medicaid is an area where they need help
DALLAS (PRWEB) June 19, 2019
Argos Health, a provider of complex claim revenue cycle outsourcing services to hospitals and health systems, announced the acquisition of Caid Solutions of Glendale, Arizona. Argos Health is backed by NaviMed Capital, a Washington, DC-based private investment firm focused on the healthcare industry.
Caid Solutions manages provider enrollment, billing, and collection services for out-of-state Medicaid claims for over 140 hospitals across the country.
Many healthcare providers find addressing out-of-state Medicaid claims to be challenging. While federal law mandates that state Medicaid programs cover enrolled patients when they require emergency or urgent care outside of their home state, billing for these services is complex and a drain on resources.
Hospitals providing services to out-of-state Medicaid patients must enroll in a patient's home state Medicaid program to be considered for reimbursement. The related applications are often complicated and lengthy, and extensive information is required to become a credentialed provider. Most states require the same hard-to-obtain information for the attending or prescribing physician in order for the facility to be paid.
Billing is also challenging due to each state's specific requirements. Many hospitals conclude that enrolling with and billing out-of-state Medicaid programs is not an efficient use of internal resources and ultimately decide to write off these claims.
"Caid Solutions has more than twenty years of experience in the out-of-state Medicaid business. They can manage the provider enrollment process, billing, follow-up, payment reconciliation, and appeals. Our complex claims clients have told us this is an area where they need help," said Brent McCarty, President and CEO of Argos Health. "This is a natural fit for Argos Health and we're excited to be able to provide this new service to our customers."
Jane Propst and Dee Dee Germroth are the owners and co-founders of Caid Solutions. "When we learned about the Argos Health strategy of providing hospitals and health systems a single solution for complex claims revenue cycle services, we knew our out-of-state Medicaid services would be a perfect addition," said Propst. Germroth stated "Argos Health's commitment to high quality customer service is very much aligned with the philosophy of Caid Solutions. We look forward to working together."
The operational team at Caid Solutions will remain in place so that clients will continue to receive the same excellent service while Argos Health works to further enhance their overall experience.
About Argos Health
Argos Health is a revenue cycle partner specializing in the management and resolution of complex claims. The company works with hospitals, health systems and physician groups to drive reimbursement and increase claims recovery through their core services of workers' compensation, motor vehicle accident, US Department of Veterans Affairs, and additional complex cases. Argos Health is ranked #1 in the Complex Claims Solution Vendor category in the 2019 Black Book Hospital CFO Survey. To learn more, visit: http://www.complexclaims.com.
About NaviMed Capital
NaviMed Capital is a Washington, DC-based private investment firm focused exclusively on the healthcare industry. NaviMed partners with exceptional management teams to build compelling businesses for this new era of healthcare. NaviMed invests capital on behalf of major foundations, endowments, pension funds and other institutional investors. For additional information, please visit: http://www.navimed.com.