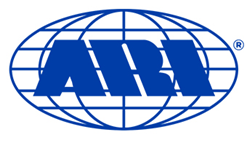 "Nick possesses a wealth of leadership, change management, and technology expertise that will deliver value to our clients in the UK," said Bob White, president of ARI.
MOUNT LAUREL, N.J. (PRWEB) August 13, 2019
ARI®, a leading global fleet services provider specialising in complex car and HGV fleets, today announced the appointment of Nick Caller as UK Managing Director. Caller will be responsible for all of ARI's operations in the UK and will play an instrumental role in the company's continued investment in global markets.
"Nick possesses a wealth of leadership, change management, and technology expertise that will deliver value to our clients in the UK," said Bob White, president of ARI. "I'm pleased to welcome him to the ARI organization and our executive leadership team."
Caller brings more than 20 years of leadership experience to his new role with ARI. He spent 12 years with Hewlett Packard Enterprise (HPE), most recently as HPE's Vice President of Global IT Strategy and Operations where he achieved measureable success in cost reduction and transparency. During his tenure with HPE, Caller also served as Vice President and Chief Procurement Officer, overseeing more than 800 procurement professionals responsible for the purchase of all non-production goods and services including fleet vehicles. Caller was also previously a member of the UK Executive Leadership Team.
Prior to his career with HPE, Nick excelled in various leadership roles at Computer Sciences Corporation and Fujitsu for 10 years. Nick holds MCIPS status with the Chartered Institute of Procurement & Supply, has been awarded Six Sigma Executive accreditation, and earned a Higher National Certificate (HNC) in Business, Finance, and Economics.
"I am excited to join an organization that embraces ongoing investment in people, processes, and technology," said Caller. "I look forward to contributing toward the continued success of ARI through measurable achievements and attracting top talent by nurturing our unique workplace culture."
To ensure a smooth transition, Nick will be working closely with Keith Allen through the end of the year. Allen will be leaving his current position as UK Managing Director in December, but will continue with ARI in an advisory role until the end of 2021.
"With Nick at the forefront of our robust leadership team, we're excited for the future of our global business," White said. "We are steadfastly committed to the UK market, and will continue to invest in our customer experience, innovative technology, and disruptive fleet solutions that drive value to our clients."
About ARI
ARI, a Holman Enterprises company, has revolutionized fleet management with technology that enables organizations around the world to realize new levels of efficiency and value by leveraging the power of data through the ARI insights® portal. Founded in 1948, ARI, now the largest family owned company in the industry, has continuously uncovered new ways for fleet managers to translate their fleets' data into decreased costs and improved driver safety. Headquartered in Mount Laurel, New Jersey, ARI manages more than 1.7 million vehicles in North America, the UK and Europe and, together with its strategic partners, 3 million vehicles worldwide. Learn more at ARIFleet.com and on LinkedIn, Facebook and Twitter.