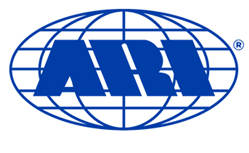 MOUNT LAUREL, N.J. (PRWEB) May 28, 2019
ARI®, a leading global fleet services provider specializing in complex car and truck fleets, today announced several of the company's international fleet experts will host a Deep Dive discussion track at next month's Global Fleet Conference in Miami, Florida. During the educational sessions, a panel of ARI specialists will examine several of the complex challenges typically associated with operating a multinational vocational fleet and offer best practice recommendations to help organizations better manage their fleet at an international level.
The Deep Dive track, Best Practices for Managing a Vocational Fleet, is scheduled for Tuesday, June 4 from 1:00 – 5:30 p.m. in Concerto Ballroom C of the Hilton Miami Downtown. The session will be a comprehensive discussion that examines each stage of the vehicle's lifecycle in key global markets and will feature several of ARI's international specialists from across the company's operations in North America, Germany and the United Kingdom. Additionally, representatives from ARI's Global Fleet Services partners Eqstra Fleet Management and ORIX will also be on hand to share their regional expertise.
With locations throughout the United States, Canada, Mexico, the United Kingdom and Germany, ARI has been an international leader in fleet for more than 70 years. During the Deep Dive track, this group of international fleet experts will focus on the complexities of managing vocational fleets with multinational operations. The sessions will offer an in-depth look at how vocational fleets are managed on a global scale, exploring major issues such as rising fixed costs, truck availability, order-to-delivery times, location-specific fuel concerns, regulatory requirements and more.
Now in its seventh year, the Global Fleet Conference is tailored to the needs of executives and managers from the world's largest multinational commercial fleets. This year, more than 300 attendees will convene in Miami, Florida from June 4 – 6 for three days of dedicated training, networking and education. For additional information or to register for the conference, please visit GlobalFleetConference.com.
For more information about ARI and the company's global capabilities, please visit ARIFleet.com.
About ARI
ARI, a Holman Enterprises company, has revolutionized fleet management with technology that enables organizations around the world to realize new levels of efficiency and value by leveraging the power of data through the ARI insights® portal. Founded in 1948, ARI, now the largest family owned company in the industry, has continuously uncovered new ways for fleet managers to translate their fleets' data into decreased costs and improved driver safety. Headquartered in Mount Laurel, New Jersey, ARI manages more than 1.7 million vehicles in North America, the UK and Europe and, together with its strategic partners, 3 million vehicles worldwide. Learn more at ARIFleet.com and on LinkedIn, Facebook and Twitter.