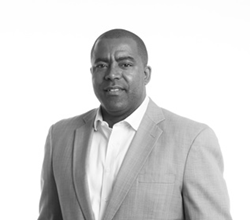 As CSN takes on the complex mission of serving millions of cybercrime victims in the US, we rely on the passion for service and cybersecurity expertise of our board of directors to guide our team.
PITTSBURGH (PRWEB) February 12, 2019
Lynx Technology Partners (Lynx), one of Inc. Magazine's fastest-growing private companies and ranked among the top US security companies for consecutive years, proudly announces that Founder and Chairman, Aric K. Perminter has joined the board of directors at the Cybercrime Support Network. Cybercrime Support Network (CSN) is a public-private, nonprofit collaboration created to meet the challenges facing millions of individuals and businesses affected each and every day by cybercrime.
"I was immediately drawn to CSN's mission because every human and business is one click away from becoming a cybercrime victim," stated Mr. Perminter. "Mrs. Judge has assembled an impressive leadership team with the required experience, passion and commitment to deliver a supportive program designed to eliminate repeat incidents - making our world safer one victim at a time."
CSN's mission is to improve the plight of Americans facing the ever-growing impact of cybercrime by bringing together national partners to support cybercrime victims. Before, by pointing consumers and businesses to the best information from experts in cybersecurity education and awareness; During, by enabling a local, one-stop access to get someone on the phone who is empathic and responsive and can direct callers to the appropriate support based on crime type; After, by providing key contacts to guide in recovery and tools to prevent re-victimization.
A visionary and leader, Mr. Perminter guided Lynx Technology Partners through its evolution into a multi-million dollar Information Security and Risk Management company. In his 25-year career, Mr. Perminter has held a wide variety of leadership positions across key parts of Information Technology businesses. He founded Lynx in March 2009 and served as the CEO through August 2015. He is also currently serving as the President of the International Consortium of Minority Cybersecurtiy Professionals (ICMCP), a non-profit organization focused on achieving the consistent representation of women and minorities in cybersecurity through programs designed to foster recruitment, inclusion and retention – one person at a time.
Mr. Perminter represents a number of external venues. He is the second member and shareholder of THREAT STREAM, serves on the executive board of BCT Partners, is a member of the Employer Advisory Council for Per Scholas, an Advisory Board Member of CloudeAssurance, and investor in SecurityCurrent.
"As CSN takes on the complex mission of serving millions of cybercrime victims in the US, we rely on the passion for service and cybersecurity expertise of our board of directors to guide our team," said CSN CEO/President Kristin Judge. "Mr. Perminter brings the specialized skill set and deep understanding of the issues needed to drive CSN forward. We are truly grateful for his willingness to join our efforts."
About Lynx Technology Partners
Lynx Technology Partners is the trusted Information Security and Risk Management Advisor that customers in highly-regulated industries worldwide depend on to improve security posture, facilitate compliance, reduce risk, and refine operational efficiency. With world-class skills and knowledge capital built over 30 years, Lynx security experts help customers recognize and control IT-related risks and maintain compliance with major industry and government standards. Through consulting, security and risk assessments, penetration testing, managed security services, cyber ranges and immersive training, and an award-winning GRC solution, Lynx supports many critical projects for security-conscious leaders in Financial Services, Federal, Energy, Healthcare, State Government, and Higher Education. For more information, please visit LynxRiskSolutions.com.
About ICMCP
The International Consortium of Minority Cybersecurity Professionals (ICMCP) is a non-profit organization launched in 2014 to help bridge the 'great cyber divide' that results from the ongoing underrepresentation of minorities and women in the fast-growing field of cyber security. The ICMCP tackles this 'divide' with scholarship opportunities, technical training programs, innovative outreach, mentoring and networking programs. The ICMCP targets minority and women cyber security professionals worldwide and promotes academic and technical excellence in our tradecraft. Our management team consists of the board of directors, a larger advisory board and officers of ICMCP, working closely with the executive director. In addition, our regional chapters will be instrumental in advising our executive director and promulgating our mission globally.