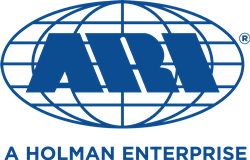 "Jim's passion for the automotive industry is second-to-none and his profound impact on the remarketing segment of the industry simply cannot be overstated."
MOUNT LAUREL, NJ (PRWEB) November 17, 2021
ARI®, a leading global fleet management provider specializing in complex car and truck fleets, today announced that Jim Jackson has been recognized as the 2021 National Remarketing Executive of the Year. The annual award, presented by the Independent Auction Group (IAG), honors remarketing professionals who share their expertise and skills to help advance this segment of the industry.
"Not only does Jim represent the very best our industry has to offer, he's also at the forefront of helping to educate and develop the next generation of remarketing professionals," said Lynn Weaver, Executive Director, Independent Auction Group. "Jim's passion for the automotive industry is second-to-none and his profound impact on the remarketing segment of the industry simply cannot be overstated. He's universally respected and admired by his peers across the entire industry and I truly cannot think of a better ambassador for our remarketing profession."
Jim Jackson began his career with ARI in 2004, quickly rising through the ranks of the organization as he displayed a thorough understanding of the market landscape and the needs of his customers. A veteran of the industry with more than 25 years of experience, Jackson now oversees remarketing venues and programs throughout North America as ARI's Supervisor of Vehicle Remarketing. Prior to joining ARI, Jackson held a number of positions in the remarketing sector, including roles with industry leaders ADESA Impact and Insurance Auto Auctions. Jackson is also an IARA Certified Remarketer, certified in I-CAR Automotive Collision Repair, and serves as a co-chair on the IARA Education and Conference committee.
"I'm extremely honored to receive this prestigious award and represent ARI as well as my extraordinary colleagues whose unwavering commitment to service excellence makes our remarketing team among the very best in the industry," said Jim Jackson, supervisor, vehicle remarketing, ARI. "Remarketing from the fleet management standpoint is all about leveraging industry expertise and the latest technology to develop holistic solutions to find the right buyer for each unit, ultimately streamlining the process and maximizing returns for our customers."
Jackson was honored during a ceremony at the National Remarketing Conference portion of the annual Used Car Week event that recently took place in Las Vegas, Nevada. For additional information about ARI's holistic vehicle remarketing solutions, please visit ARIFleet.com.
About ARI
ARI, a Holman Enterprises company, has revolutionized fleet management with technology that enables organizations around the world to realize new levels of efficiency and value by leveraging the power of data through the ARI insights® portal. Founded in 1948, ARI, now the largest family owned company in the industry, has continuously uncovered new ways for fleet managers to translate their fleets' data into decreased costs and improved driver safety. Headquartered in Mount Laurel, New Jersey, ARI manages more than 1.9 million vehicles in North America, the UK and Europe and, together with its strategic partners, 3 million vehicles worldwide. Learn more at ARIFleet.com and on LinkedIn, Facebook, and Twitter.
# # #