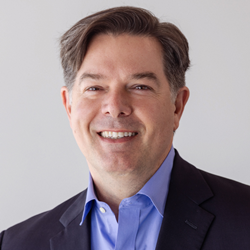 Arista Realty is a new kind of real estate firm that combines deep local knowledge with cutting-edge technology to provide one-on-one personalized services
GAINESVILLE, Fla. (PRWEB) January 14, 2022
Arista Realty today announced its partnership with Side, the only real estate technology company that exclusively partners with high-performing agents, teams, and independent brokerages to transform them into market-leading boutique brands and businesses. The alliance will ensure that Arista Realty, the leading real estate firm in Gainesville and Alachua County, is powered by the industry's most advanced platform.
Arista Realty is led by Mike Hastings, a distinguished real estate professional who has completed hundreds of transactions totaling more than $135 million. Hastings' integrity, attention to detail, and personalized services have made him a top 3% real estate agent in Alachua County and a member of the Gainesville-Alachua County Association of Realtors® Honor Society. As a proud alumnus of the University of Florida who has lived in Gainesville since 1992, Hastings offers deep local knowledge cultivated through extensive ties to his community. Arista Realty is the go-to real estate firm for homebuyers and sellers in Gainesville and Alachua County. While many of its clients are University of Florida staff, anyone can benefit from Arista's exceptional services. As a generalist firm that handles homes of all architecture styles, Hastings at Arista Realty is an expert in modern, mid-century modern, vintage, historic, and architect-designed houses.
Partnering with Side will ensure Arista Realty remains on the cutting edge of the evolving real estate market while continuing to deliver premium services to its clients. Side works behind the scenes, supporting Arista Realty with a one-of-a-kind brokerage platform that includes proprietary technology, transaction management, branding and marketing services, public relations, legal support, lead generation, vendor management, infrastructure solutions, and more. Additionally, Arista Realty will join an exclusive group of Side partners, tapping into an expansive network from coast to coast.
"Arista Realty is a new kind of real estate firm that combines deep local knowledge with cutting-edge technology to provide one-on-one personalized services," Hastings said. "Our partnership with Side gives us access to state-of-the-art tech and marketing, plus back-office support, enabling us to focus 100% on providing clients with the best services and experience."
About Arista Realty
Arista Realty combines one-on-one services, deep local knowledge, and innovative technology to serve buyers and sellers in Gainesville and Alachua County. A generalist firm with specialist expertise in modern and historic homes, Arista Realty knows the local market and can help anyone achieve their real estate goals. For more information, visit http://www.aristarealty.com.
About Side
Side transforms high-performing agents, teams, and independent brokerages into successful businesses and boutique brands that are 100% agent-owned. Side exclusively partners with the best agents, empowering them with proprietary technology and a premier support team so they can be more productive, grow their business, and focus on serving their clients. Side is headquartered in San Francisco. For more information, visit http://www.sideinc.com.