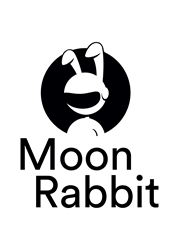 Aristocrat has become an entertainment powerhouse largely because its people value a culture of innovation, creativity and empowerment – values that the Moon Rabbit team shares.
NEW YORK (PRWEB) November 18, 2020
Moon Rabbit, an independent advertising and marketing agency focused on the consumer and healthcare sectors, today announced it has been named agency of record by Aristocrat Technologies, Inc., a leading designer, manufacturer and marketer of gaming machines and software. Moon Rabbit will partner with Aristocrat to plan and execute promotional marketing across the U.S. land-based business, known as Aristocrat Gaming™.
The Moon Rabbit team, with their distinct blend of B2B and B2C experience, will create integrated campaigns further elevating the Aristocrat brand for their clients as well as players. These solutions will be deployed and executed everywhere from partnerships to new game launches - including the recently announced sponsorship of the Las Vegas Raiders.
"Aristocrat has become an entertainment powerhouse largely because its people value a culture of innovation, creativity and empowerment – values that the Moon Rabbit team shares," said Arvid Lithander, Moon Rabbit Managing Partner, Global ECD. "We love that Aristocrat puts their customers and players at the heart of everything they do. It made our strategy simple. Aristocrat is a gaming company - so why would we create ads when we can excite and engage their audience by creating games instead? It gives us a very unique approach to what is traditionally referred to as 'campaigns' and we can't wait to share it with the world."
"Our first project was to launch a new brand positioning and visual identity," continued Lithander. "Every point of contact with the brand should feel like an invitation to play, and we believe that we created a visual story that really brings that excitement to life."
"Our goal is to collaborate with a strategic agency that understands how to communicate with both B2B and B2C audiences," said Mark Wadley, SVP Marketing, U.S. land-based games, at Aristocrat Technologies. "It was immediately clear in talking with the Moon Rabbit team that they bring cross-discipline expertise to the table and can creatively reach both of those audiences."
Established in February 2019 through the merger of NSight Driven Communications and Elixir Advertising, Moon Rabbit has assembled a team of over 50 professionals with a range of work, audience, channel and life experiences – with a mission to offer clients a single agency that can connect with an ever-evolving and diverse audience through what it calls borderless creativity. The agency was recently named an "Agency on the Rise" finalist for their work in the healthcare space.
About Moon Rabbit
An independent advertising and marketing agency that blends consumer and healthcare talent, Moon Rabbit creates powerful brand campaigns and finds new ways for clients to integrate in a multichannel, multicultural world. Established following a merger in 2019, the agency has offices in New York, California and Singapore.
Web | http://wearemoonrabbit.com/
LinkedIn | Moon Rabbit
Twitter | @wearemoonrabbit
Instagram | wearemoonrabbit
About Aristocrat Technologies, Inc.
Aristocrat Technologies Inc. is a subsidiary of Aristocrat Leisure Limited, a global games leader with more than 6,000 employees. The company is licensed in over 300 gaming jurisdictions, operates in more than 90 countries, and offers a unique blend of products and services. The company's mission is to bring joy to life through the power of play. Its values are rooted in creativity and technology, and the company has a rich history of innovation that has shaped the gaming industry over many decades. For further information, visit the company's website at http://www.aristocrat-us.com.
MEDIA CONTACTS:
Jay Roberts
SRPR for Moon Rabbit
jay@shevrushpr.com
Paul Speirs-Hernandez
Steinbeck Communications
paul@steinbeckcommunications.com
Meghan Sleik
Director of Partnership Marketing & Communications
Meghan.Sleik@aristocrat.com