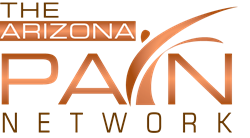 The Network is now offering treatment at seven Valley locations, only working with Double Board Certified, Fellowship Trained pain doctors!
Phoenix, Arizona (PRWEB) May 01, 2017
The Arizona Pain Network has grown to seven Valley locations, making it the fastest growing network of pain clinics in Phoenix metro. The Phoenix pain centers offer both medication management and interventional procedures. Call (602) 507-6550 for more information and scheduling.
When it comes to selecting Arizona pain doctors to work with, Arizona Pain Network only selects those who are Double Board Certified, Fellowship Trained and experts in the specialty. Patients are now being seen at seven Valley locations, including Phoenix, Scottsdale, Chandler, Gilbert, Glendale and surrounding areas.
The Network is often able to get patients in quickly, which includes those who sustain injuries at work or in a motor vehicle crash. Personal injury claims are accepted along with both state and federal workers' compensation claims.
Procedure options include state-of-the-art therapies such as radiofrequency ablation, spinal cord stimulator implants, stem cell therapy, occipital blocks, kyphoplasty, and several types of epidural steroid injections. Some of the procedures are able to provide over a year of continuous pain relief and over 95% of patients seen are able to successfully avoid the need for surgery. This includes back surgery, joint replacement, overuse injuries and sports injuries too.
The Network clinics accept over fifty insurance plans, including commercial insurance, Medicare, Medicaid, Workers' Compensation Claims, Personal Injury Liens, and HMO's as well. To schedule an appointment with the Award Winning providers, call (602) 507-6550.