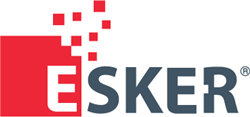 MIDDLETON, Wis. (PRWEB) April 21, 2020
Esker, a worldwide leader in AI-driven process automation solutions and pioneer in cloud computing, today announced that the Arizona Cardinals Football Club has chosen Esker to automate its accounts payable (AP) and accounts receivable (AR) processes.
As one of 32 NFL franchises, the Arizona Cardinals is made up of a diverse number of companies. With a finance department responsible for managing AP and AR across all of these companies, the Cardinals sought a solution that would eliminate some of the manual, administrative tasks related to AP and AR, in order to free up staff members' time and improve invoice visibility.
Esker's Accounts Payable and Accounts Receivable solutions take much of the manual work out of these processes and will allow the Cardinals' front-office team the ability to manage all of its companies from a single centralized platform. This was a priority for the Cardinals when evaluating automation solutions like Esker, as was the ability to access the solution remotely.
Getting the most out of automation
Once Esker's Accounts Payable and Accounts Receivable solutions have been implemented, the Cardinals look forward to achieving the following benefits:

Increased visibility across the entire AP and AR process with Esker's collaborative and customizable dashboards
Centralized workflows with all invoices accessible on a single platform, eliminating duplication of efforts from company-to-company
Sustainable growth by reducing the amount of manual work performed by finance department employees and allowing the company to scale without adding additional headcount
Greater flexibility with the ability to access the platform remotely through the Esker Anywhere™ mobile application
About Esker
Esker is a worldwide leader in AI-driven process automation software, helping financial and customer service departments digitally transform their procure-to-pay (P2P) and order-to-cash (O2C) cycles. Used by more than 6,000 companies worldwide, Esker's solutions incorporate artificial intelligence (AI) technology to drive increased productivity, enhanced visibility, reduced fraud risk, and improved collaboration with customers, suppliers and internally. Founded in 1985, Esker operates in North America, Latin America, Europe and Asia Pacific with global headquarters in Lyon, France, and U.S. headquarters in Madison, Wisconsin. For more information on Esker and its solutions, visit http://www.esker.com. Follow Esker on Twitter @EskerInc and join the conversation on the Esker blog at blog.esker.com.