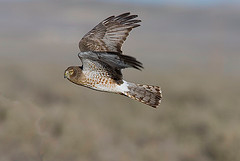 The catered dinner by Chef Rod Kass brings Bisbee's celebrated Cafe Roka to us at the Inn. How did we do that? We asked and he said YES! - Karl Schmitt, owner Casa de San Pedro
Phoenix, Arizona (PRWEB) August 31, 2014
Naturalist Journeys, a top birding and nature tour company, announces the Southeast Arizona Birding & Wine Tour from November 7-10 as the first in a new series of birding and wine tours. The Southeast weekend event brings together the collective expertise of Naturalist Journeys, the Southeasern Arizona Bird Observatory, and the Casa de San Pedro, an award-winning inn, to create an incredible weekend opportunity for travelers.
Tour participants will enjoy the perfect pairing of birds and wine at the San Pedro River, the Sulphur Spring Valley, the Flying Leap Winery and vineyards, and the Huachuca Mountains.
The Southeast Arizona Birding & Wine Tour weaves wine culture into the classic Naturalist Journeys birding experience. Alongside abundant wintering raptors and cranes, travelers will experience a showcase of the growing sophistication, quality, and popularity of the region's wines.
Southeast Arizona is one of North America's richest wintering grounds for raptors. Hawks, eagles, and falcons prey on abundant rodents drawn in by nearby farms. Travelers focus on observing raptors' behavior, habitat, ecology, and food sources.
Travelers will delight in the pageantry of scores of Sandhill Cranes, which number in the tens of thousands in Southeast Arizona. Cranes rest at Whitewater Draw and Willcox, fanning out in fields of corn stubble and into natural grasslands.
The region is host to a remarkable array of wines. Travelers will uncover the secrets behind these wines at the Flying Leap Winery near Willcox, Arizona. Their vineyards feature tens of thousands of vines set on gentle hills in the Dos Cabezas Mountains. Grape varieties include Grenache Noir, Marsanne, Malaysia Bianca, and many more. Participants take in scintillating aromas, robust grapes, and subtle flavors.
"Experienced vinologists are a lot like birders - they love learning the intricacies of different vintages and varieties, just like we educate ourselves about the subtleties of species," says Naturalist Journeys owner and founder, Peg Abbott.
The Southeast Arizona Birding & Wine Tour is hosted at the enchanting Casa de San Pedro, an elegant bed and breakfast inn ideally located amidst some of America's top birding locations. The Inn has long played host to birders, naturalists, and regional visitors. Casa de San Pedro also offers upscale accommodations, with an idyllic courtyard, fabulous breakfasts, and tastefully appointed rooms.
Naturalist Journeys meticulously designed this tour alongside the Southeastern Arizona Bird Observatory, a non-profit focused on the conservation of some of Arizona's most treasured species. This partnership allows Naturalist Journeys to continue its long tradition of ecotravel.
More About Naturalist Journeys' Wine and Birds Weekend Tour
The tour begins and ends at the Casa de San Pedro, just south of Sierra Vista, about one hour from the Tucson airport. It is limited to 14 participants. Tom Wood and Sheri Williamson of the Southeastern Arizona Bird Observatory are the expert guides. Chef Rod Kass of Cafe Roka in Bisbee caters a wine-pairing dinner at Casa de San Pedro as a highlight event. A full tour itinerary can be found on the calendar page of the company website.
About Naturalist Journeys.
Naturalist Journeys is a nature-travel company based in Portal, Arizona. They strive to support ecotourism throughout the U.S. and beyond, through small-group guided journeys, often in cooperation with local non-profit groups and communities. Visit their website at http://www.naturalistjourneys.com or request a free brochure by email at info@naturalistjourneys.com or by calling, toll-free: 866 900-1146.