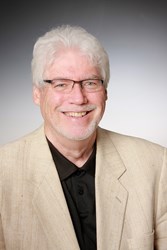 We would not have the client acquisition and revenue growth without this tool and Chuck's guidance.
Jim Manly-
Metropolitan Ballroom
Charlotte, North Carolina (PRWEB) September 04, 2013
aro marketing announced the recent signing of three dramatically diverse accounts: an international political group, a Los Angeles hip hop recording group, and an ERP software solution. These three organizations selected aro marketing because they receive powerful PR results in less than 48 hours by using aro's highly successful Quick2Brand program.
aro marketing's "Power News Blast" is vastly different from a traditional press release and includes links to video, multiple compelling images, and a fully functional URL. aro marketing provides additional expertise by fine tuning the media recipients from a Vocus database of over 1.2 million editors, journalists, and bloggers to rapidly produce highly targeted results.
Many of the aro customers have used the powerful Quick2Brand digital marketing program which provides incredibly rapid results by combining the power of a press release, email and social media to amplify the results – usually in under 48 hours.
"We have honed this delivery system over several years and have vast experience targeting different audiences and managing keyword effectiveness in order to get maximum results. When combined with our social media blast capabilities, the combination leads to a hugely successful powerful "blast" of your news with improved SEO, interview requests, and website traffic directly attributable to our program," reports Chuck Robbins, president of aro.
The rapid results our clients receive by using our digital public relations program are backed up by the analytics provided within our software. aro marketing has reported as many as 20 media requests on a "Power Newsblast" and over 600 links of the release to news sites. One client had 40,527 headline impressions, 2 radio interview requests, and over 200 visitors to their website the day following the "News Blast". Additional details and some success stories can be reviewed at http://consultaro.com/quick2brand .
One of aro's clients, Jim Manly, an owner in the Metropolitan Ballroom said,
"I have a significant financial interest in Metropolitan Ballroom in Charlotte NC. We utilize the Power News Blast from aro marketing to get our message to existing and potential customers with great success. We would not have the client acquisition and revenue growth without this tool and Chuck's guidance."
aro marketing has been in business 18 years providing fearless and actionable consulting to small businesses in Charlotte and around the US. Some of the industries that aro marketing has developed significant experience in include: emerging technology, retail, sports, entertainment, real estate, financial services and human capital companies. Clients have included: The Metropolitan Ballroom, The Food Fairy, Great American Things, Independent films "The Ultimate Gift" and "Strokes of Genius" (The Legend of Bobby Jones), Joe Gibbs Racing, Peak 10, Author Speaker Richard London, and others.
aro has also served as a subcontractor for other marketing organizations. "We are always looking for great companies to partner with, we eliminated competitive egos many years ago," added Robbins. "Some companies have used our training to improve their own internal public relations delivery and social media efforts."