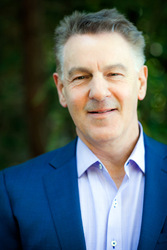 Employee benefits are now being used as a recruitment tool. It's our job to help employers understand and increase their benefit offerings
PETALUMA, Calif. (PRWEB) November 22, 2021
Arrow Benefits Group (ABG), continues to grow with additional focus in the greater Marin County area. Industry expert Mick Van Staveren comes to ABG as Senior Benefits Consultant to bring awareness, new client development and client management. Van Staveren is a passionate, results-driven managed care professional who understands the changing job market and importance of re-imagining what employee benefits can be. Insurance Journal magazine recently published an article positing how, now more than ever, companies must think outside the box and innovate new ideas to make the best use of benefits. Arrow CEO and Managing Principal Joe Genovese agrees, "Employee benefits are now being used as a recruitment tool. It's our job to help employers understand and increase their benefit offerings."
He continues, "Attracting talent who understand this trend is one of the secrets to Arrow's success and why we've become one of the largest benefits groups in the North Bay. We're excited to welcome Mick's positive energy, thought processes and informed care for clients." You can learn more about ABG and their innovations managing benefits at https://www.arrowbenefitsgroup.com/ or call 707- 992-3780.
Van Staveren brings 30 years of industry experience to ABG, including pivotal roles at North Bay insurance brokers Blue Shield and Kaiser Permanente, and he is well-versed in the intricacies of the health care system and how to advocate for clients. More important, he learned how to strategically navigate the system to find the solutions clients require. "I'm thrilled to be at Arrow to focus on benefits," he says. "Because our focus is benefits, we all think along the same lines and all resources are put into that product, so we offer the best service and products possible."
Van Staveren is also an active ambassador for the San Rafael Chamber of Commerce with strong connections in the community. Joe Genovese says, "At ABG, our people have established themselves as leaders in the industry and are committed to serving the community. This is what makes all the difference to our clients. Hiring Van Staveren is an excellent move for us and supports our expansion goals."
About Arrow Benefits Group
Arrow Benefits Group is a proud member of TRUE Network Advisors and a single-source solution for managing the complexities of benefits with expert advice, customized programs, and personalized solutions. Arrow's innovative programs control costs and give employees a greater sense of financial and emotional security. For the latest updates and news on COVID-19, see our dedicated portal.
Follow us:
https://www.linkedin.com/company/arrow-benefits-insurance-services/