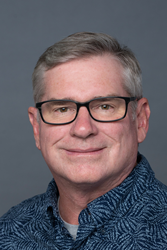 Jim's drive and passion for mentoring and his commitment to the local community, is perfectly matched to the vison at Arrow Benefits Group
PETALUMA, Calif. (PRWEB) September 23, 2021
Arrow Benefits Group (ABG), one of the largest employee benefits firms in the North Bay, is pleased to announce Jim Settles as Vice President of Sales & Marketing. His hiring exemplifies another step in the company's accelerating growth and expansion plans. Settles brings more than 35 years' experience in the insurance industry, including upper management positions at Woodruff Sawyer and ABD. At Arrow, he will be responsible for leading the sales team and expanding the company's marketing and business strategies, including organic growth assessment and strategy development, culture development, and one-to-one mentoring and initiatives.
"Jim's drive and passion for mentoring sales teams, and his commitment to the local community, is perfectly matched to the vison at Arrow Benefits Group. We're honored to have him join our team," says CEO & Managing Principal Joe Genovese. "Jim's knowledge and management experience are a huge asset for ABG. Attracting respected colleagues to join Arrow is key to our success — our people are what make all the difference to our clients and community." For straight answers to employee benefits questions call 707-992-3780 or visit: https://www.arrowbenefitsgroup.com.
A North Bay resident since childhood, Settles specializes in elevating teams by giving them autonomy coupled with a full complement of support and mentorship. ABG has always empowered its teams with this kind of independence to best serve clients. Settles says. "I am drawn to the integrity, people, entrepreneurial spirit, and potential at Arrow. My focus is to turbo charge the sales culture and improve the rate of organic growth. I look forward to working with the team — using the vast array of valuable resources they possess. "There is huge opportunity for Arrow in the North Bay," Settles continues. "I'm excited about helping build the next generation of the company."
About Arrow Benefits
Arrow Benefits Group is a proud member of TRUE Network Advisors and a single-source solution for managing the complexities of benefits with expert advice, customized programs, and personalized solutions. Arrow's innovative programs control costs and give employees a greater sense of financial and emotional security. For the latest updates and news on COVID-19, see our dedicated portal. For straight answers to employee benefits call 707-992-3780 or visit https://www.arrowbenefitsgroup.com.
Follow our social:
https://www.linkedin.com/company/arrow-benefits-insurance-services/