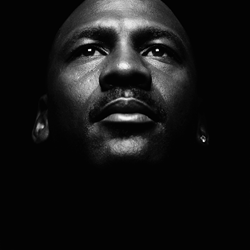 I knew my guys would be going to zero income for at least a month, so I had to do something quickly to help them get by.
ENCINITAS, Calif. (PRWEB) May 05, 2020
30 of the world's most renowned photographers, including Tim Tadder, Dan Winters, Art Streiber, Frank Ockenfels 3, Eugenio Recuenco and Michael Muller, are joining forces to create GoFundMe campaigns to provide immediate, much-needed relief to their assistants and production teams in an effort called Art for Assistants. Each photographer is personally printing and signing 100 limited edition, iconic fine art prints for $100 each to raise financial support for their freelance photography assistants who are completely out of work due to the quarantine measures of COVID-19.
Southern California-based commercial photographer, Tim Tadder, started this movement. "I knew my guys would be going to zero income for at least a month, so I had to do something quickly to help them get by. I have images, ink, and paper, and I could mobilize my audience to quickly provide them with financial support. Within a week I had reached my goal of $10k and in the process inspired five other photographers to join Art for Assistants, and I knew we had to keep this going. Many of our assistants are the next great photographers, and I can't let them leave the industry for other jobs without doing all I can."
How it Works:

Each photographer selects an image and prints 100 limited-edition signed prints for $100 each
The photographer pays for the printing and shipping to ensure that 100% of the proceeds will go directly to the photography assistants
Since the start of this campaign four weeks ago, 30 photographers around the globe have joined, raising over $210k
20 more photographers are expected to launch this week in the hopes of raising $150k for more assistants in the next five days
The program goal is to recruit 100 of the most prominent names in the industry with the hope of reaching $1 million
Once a photographer launches their own GoFundMe, their charge is to enlist another peer ensuring the integrity of the pledge is honored, and the level of their work is consistent with the group and is of the highest industry standard
Many of these photographer's signed work will normally sell for thousands, so this is a unique opportunity for both the assistants and art lovers to benefit from the artists' prints.
Tim is clear about the mission of the project, "This is not about selling artwork, it's about providing immediate support and having 100% of every dollar donated (with the exception of GoFundMe fees) reach the people who need it most. If this time has taught me anything, it's that we have to take care of each other and support those who support us."
Art For Assistants contributor Jason Lindsey, who has already met his $10,000 goal, and has begun distributing the funds to his team said: As soon as I started calling my photo assistants to talk with them about getting the money from the Art for Assistants fundraiser, it became clear the money would help most if it went out now. They had no work, they could not yet file for unemployment because they are freelancers, and they already live close to the edge financially. I decided to start getting them the money that day, even though I had not received any of the money myself. All of my photo assistants needed the money, but one, in particular, just figured out his only option was to move home with his parents, which is tough for anyone but particularly someone with teenage kids. The money we donated allowed him to stay in his apartment for two more months.
To learn more about this initiative and how you can share and support this campaign, click here or follow Art for Assistants on Instagram.
Art for Assistants is a campaign to mobilize the world's greatest image-makers to raise money for all of their assistants heavily impacted by the lack of work due to COVID-19. Through the sale of 100 limited edition signed photography prints, photographers will have the opportunity to turn ink and paper into $10,000 in financial support for their crews. Each participating photographer enlists two additional image-makers until we hit 100 participants. For those who are interested in joining this program, please contact Tim Tadder at mail@timtadder.com.
List of participating photographers: