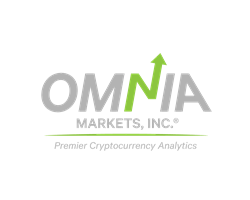 "This is a milestone win for the Omnia Markets team," Mitesh Shah, founder and CEO of Omnia. "Adding Chris to our advisory board adds tremendous expertise in emerging technologies and allows us to plan and create a unique platform currently not found in the industry."
NEW YORK (PRWEB) April 21, 2020
Omnia Markets, Inc., a one-stop artificial intelligence platform gearing up to provide digital currency-based data, proprietary and non-proprietary analytics, comprehensive and reliable industry market information and trends, has announced Chris Danusiar as the newest member to their advisory board.
Chris has led innovative high performing teams his entire career. He led the build and delivery of the world's first truly global digital Audit platform, and emerging technology startups. He is a highly respected executive, digital transformation, and technology delivery leader. He earned his Postgraduate Diploma in Strategy and Innovation from the University of Oxford - Saïd Business School.
"This is a milestone win for the Omnia Markets team," Mitesh Shah, founder and CEO of Omnia. "Adding Chris to our advisory board adds tremendous expertise in emerging technologies and allows us to plan and create a unique platform currently not found in the industry."
Omnia looks to launch their platform to provide investors with the ability to gather high-level and in-depth analytics to make well-educated investments in one central location. Consumers will gain insights into the digital currency industry and trends, with a higher level of information to best understand the ever-growing market. Ultimately democratizing analytical tools for all investors to be able to utilize.
Omnia is also creating a robust journalism center within their platform to report on all data and news pertaining to the digital currency industry on a global basis to discuss everchanging events and emerging market factors of the analytics of coins. In addition, they will offer multiple levels for their memberships, basic and premium tier level services within the platform to better suit each user.
For more information about Omnia, please visit https://www.omniamarketsinc.com/.
About Omnia Markets, Inc.
Omnia Markets, Inc. is a decentralized artificial intelligence platform based on blockchain technology collecting, aggregating and filtering information the digital currency industry. Creating the first database of digital currencies available in the global market, Omnia is solving the concerns investors and consumers face by enabling them to effortlessly research crypto-companies and their coins. Omnia provides the highest standards and proprietary analytical tools for investors and consumers to use when evaluating various digital currencies.