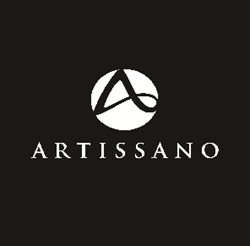 'We want our customers to feel like they are buying a wearable conversation piece,' says co-founder Gabe Corredor. 'Not only are the items limited in production and on-trend, but they are made by designers that are truly connected to the design process.'
New York, NY (PRWEB) November 27, 2013
Artissano.com, an e-commerce start-up based in New York, asks you: "Where will you wear?" It's a question rooted in the belief that the most inspired fashion goods are yet to be discovered – and are not coming from traditional sources. In response, Artissano bring to consumers curated, unique and high quality goods allowing customers to shop fashion from around the world with the click of a finger.
The site is currently focused on handbags, jewelry and accessories for women as well as men and offers a variety of price ranges for the fashion conscious shopper this holiday season. With items like the Elvis & Kresse's handbags made from recycled British fire hose, P.A.P Sweden's leather handbags and Father Hugo's boho-chic bracelet collection, the site aspires to offers consumers unique fashion with a story. "We want our customers to feel like they are buying a wearable conversation piece," says co-founder Gabe Corredor. "Not only are the items limited in production and on-trend, but they are made by designers that are truly connected to the design process."
The site also features a variety of designers producing items across the United States, including Brooklyn, Oregon, California, Miami and Michigan. "We've uncovered a number of amazing designers across the U.S., who choose to manufacture locally and are able to meld quality and value to offer consumers something truly special and unique," continues Corredor.
As a special offer for new customers, Artissano.com is offering 15% off when customers use the code "newcustomer15" at checkout.
About Artissano
Launched in 2013, Artissano.com is your destination to discover and shop hard-to-find and emerging fashion from around the world. Featuring handbags, accessories and jewelry, Artissano's collection is curated from designers that exhibit a high level of quality, uniqueness while remaining on-trend for the contemporary and modern customer.