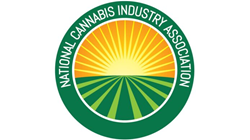 WASHINGTON (PRWEB) April 15, 2021
The National Cannabis Industry Association (NCIA), the nation's largest trade group for the legal cannabis industry, is pleased to announce they will host their second annual Northeast Cannabis Business Conference this December 7-8. For the first time ever, the event will take place in Baltimore, Maryland.
NCIA is excited to reconvene in the Northeast as this emerging legal market continues to rapidly expand as adult-use legalization picks up across the region, most recently in New Jersey, New York, and Virginia.
This December, cannabis professionals from across the eastern U.S. will come together to discuss what legalization means in this region, how to navigate state-specific regulations, emerging market trends, and much more. Professionals will also hear from regional thought leaders and have the opportunity to network with top operators and exhibitors in the Northeast.
"It's truly a sensational time for the East Coast cannabis market," said Aaron Smith, CEO and Co-founder of the National Cannabis Industry Association. "The legal industry is experiencing exponential growth, and with our wins coming out of the 2020 election, and most recently, in New York, it's clear that momentum for cannabis reform has passed the tipping point. We're looking forward to regrouping with the leading cannabis business community this December to continue helping them navigate challenges and thrive in this growing market."
The announcement of the Northeast Cannabis Business Conference rounds out NCIA's 2021 tradeshow schedule. The Midwest Cannabis Business Conference will take place in Detroit from September 22-23, and the Seventh Annual Cannabis Business Summit & Expo will take place in San Francisco from December 15-17.
All three events are projected to attract thousands of cannabis industry professionals that span across sectors, including cultivation, extraction, investment, law, manufacturing, retail, and more. Both attendees and exhibitors can find more information at http://www.nciacannabisevents.com.
ABOUT NCIA
The National Cannabis Industry Association (NCIA) is the largest cannabis trade association in the U.S. and the only organization broadly representing cannabis-related businesses at the national level. NCIA promotes the growth of a responsible and legitimate cannabis industry and works toward a favorable social, economic, and legal environment for that industry in the United States.