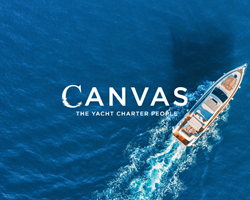 BEDFORD, N.H. (PRWEB) June 18, 2020
Cruise lines have long been under scrutiny for overcrowding and other practices that create an environment conducive to the spread of germs. In light of the world health crisis, finding an alternative has become crucial. Many potential cruisers are switching to private yacht charters due to the intimate, highly personalized experience they offer. When clients book a private yacht charter, they enjoy the freedom of a stress-free vacation where every day is unique, including the creation of a customized itinerary that includes daily land and water activities based on the client's schedule and a private chef who prepares cuisine that competes with the top restaurants around the world.
Health and Safety Aboard Private Yachts
Unlike cruise ships which must be quickly cleaned between the time one set of passengers disembarks and the next set boards, private yachts are meticulously cleaned and sanitized before the next use. Private yacht operators have always held themselves to a much higher standard for every detail, cleanliness included. The limited number of crew and passengers is also a big plus, as is one chef preparing all meals.
Canvas Yacht Charters
One yacht charter broker, Canvas Yacht Charters, is ideally suited to handle the influx of bookings due to the company's long-standing relationship with vetted yacht owners and management companies who provide every piece of the charter puzzle from captains to first mates, chefs to best-in-class yachts. Canvas specializes in Caribbean yacht charters as well as charters to many other desirable locations.
Canvas' founder, Doug Tibbs, explains his philosophy, "We set out to create a private yacht charter brokerage that would deliver an ultimate private yacht vacation experience for about the cost of a cruise. The level of personalization we can deliver on everything from gourmet meals built around diet preference to which ports of call are included in the itinerary simply is not possible on a standard cruise. Those who try private yacht charter vacations are hooked and can never go back to a one-size-fits-all cruise vacation. It's incredibly satisfying to make vacation dreams come true."
Canvas Yacht Charters
Learn more about Canvas Yacht Charters by visiting canvasyachtcharters.com or emailing hello@canvasyachtcharters.com.