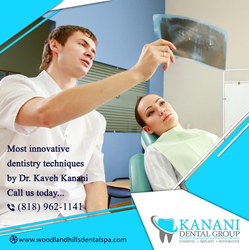 LOS ANGELES (PRWEB) June 20, 2019
According to a recent study published by leading market research publisher QYResearch, the global market for full dentures is expected to experience rapid growth through 2025. The study pointed out that several factors are driving the growth of the global full dentures market, including the ever-expanding aging demographics, growing prevalence of dental caries, and technological advancements.
In addition, the study found that the United States represents the most lucrative market for full dentures, showing impressive growth due to expanding patient volume.
What are dentures?
Typically made of resins, acrylic (plastics), or metal, dentures are detachable fabricated teeth. According to the study, acrylic resin is the preferred material for dentures. In addition, acrylic resin is more compatible with dentures requiring an artificial gum line.
Dentures are made to fit neatly and securely above the gums to replace missing teeth and prevent potential problems caused by tooth gaps. Dentures are often popular solutions for those with missing teeth. Patients who have received dentures from trusted Tarzana dentist Dr. Kaveh Kanani have experienced improvements in eating and talking. Also, dentures improve the look of a patient's smile.
Top Los Angeles dentist Dr. Kanani has been providing full dentures to patients in Los Angeles for more than 10 years. Dr. Kanani will often recommend dentures when there is a definite possibility of future tooth loss. Various types of dentures exist; however, all dentures share a joint function to replace teeth that have become loose or lost due to bone loss. Dentures are an excellent option for patients in Los Angeles who want to reclaim their smile and gain their ability to eat and speak normally again.
What types of dentures exist?
There are several options for dentures that Dr. Kanani provides. Before Dr. Kanani determines which dentures option is best his patients, he will examine their mouth and the areas with the missing teeth. Types of dentures that exist include:

Partial dentures: These dentures are an option when some remaining teeth are healthy.
Complete dentures: These dentures will be necessary if a patient's teeth have mostly fallen out or are severely damaged.
If needed, Dr. Kaveh Kanani may also recommend dental implants for a patient. If a patient needs dental implants, Dr. Kanani will utilize his painless, drill-less, and flap-less method, to further stabilize a patient's dentures.
According to the study, the global dentures market was segmented based on product type, material type, end-user, and region. In terms of product type, dentures are segmented into complete dentures and partial dentures. Full dentures are typically used if all upper and lower teeth need to be removed or to replace old dentures. Also, a rise in life expectancy of the geriatric population continues to drive demand for removable partial dentures.
About Dr. Kanani
As one of the most innovative dentists in Los Angeles, Dr. Kanani's objective is to help patients regain their smiles and their confidence through groundbreaking, non-invasive treatments such complete dentures, partial dentures, and dental implants. Dr. Kanani has been utilizing non-invasive treatment methods to heal patients suffering from many dental issues, including loss of teeth. Individuals in Los Angeles and Woodland Hills who are looking to get dental implants done can make an appointment with Dr. Kanani today by calling (818) 962-1141, or visiting http://www.woodlandhillsdentalspa.com.