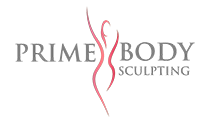 AGOURA HILLS, Calif. (PRWEB) March 05, 2020
A February 27 article on YouBeauty reports on a new post-workout trend: drinking pickle juice. According to the article, a good post-workout meal or drink should have plenty of sodium, potassium, and carbohydrates to replenish what the body uses during the workout. As unusual as it sounds, pickle juice is filled with all three, and there is a little bit of scientific research to back up the claim. Prime Body Sculpting, a high-tech spa based in the Los Angeles suburb of Agoura Hills, says that, while pickle juice may possibly help prevent cramps, people exercising their hearts out to improve their image may find that pockets of fat are a great deal more difficult to eliminate than occasional post-workout pain. The salon says that it offers completely noninvasive options that can help its clients attain the look they desire without potentially raising their blood pressure or making them wake up thirsty at 3:00 a.m.
Prime Body Sculpting says that liposuction is the best-known method of removing excess fat that regular workouts may not be getting rid of. However, as a surgical operation with all its attendant risk and expense, it's a step too far for many. That's why the spa's founder, Goly, knew that Southern Californians would be thrilled to take advantage of treatments that she herself has discovered and benefitted from in Europe.
Specifically, the spa says that it's most popular cutting edge techniques include ultrasonic cavitation which uses ultrasonic waves that target fat cells in the body, effectively softening the cells up for eventual termination via workouts and low-calorie diets. The body contouring spa adds that this treatment is especially effective at removing stubborn and all-too-noticeable areas of fat that patients wish to reduce or eliminate but which never seem to go away. The salon notes that frequent trouble-spots include the midsection, back, hips (love handles), and thighs. Prime Body Sculpting notes that it also offers Thermalift, which makes use of radiofrequency energy to encourage the production of collagen in the skin to produce higher elasticity and a more youthful appearance.
The spa adds that, because of the noninvasive nature of these procedures, there is essentially no downtime and patients can and should quickly return to their ordinary schedule, definitely including exercise. Interested readers can learn more about Prime Body Sculpting by visiting their website at https://www.primebodysculpting.com or by calling (833) 328-9376. The center is open Monday through Saturday and welcomes clients from throughout both Los Angeles County and nearby Ventura County.