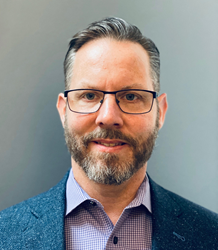 "We believe a hybrid of working from the office and working remotely is the reality of today's business environment. We want to provide our employees with flexibility while ensuring our clients are receiving the level of customer service and support they have come to depend upon from Ascend."
CHICAGO (PRWEB) November 10, 2020
ASCEND TECHNOLOGIES LLC, a leading Midwest managed services provider founded on a commitment to using innovation and technology to enable business growth, today announced the opening of its new headquarters located in central downtown Chicago at 200 West Adams, 16th Floor, Chicago, Illinois 60606.
The new Ascend Technologies (Ascend) office has been thoughtfully designed with collaboration, customer support and experience, easy access and a distributed workforce in mind.
"We believe a hybrid of working from the office and working remotely is the reality of today's business environment," says Wayne Kiphart, CEO, Ascend. "We want to provide our employees with flexibility while ensuring our clients are receiving the level of customer service and support they have come to depend upon from Ascend. The new headquarters has areas for collaboration and plenty of private work areas – all with video conferencing capabilities to keep our teams connected whether they are working from one of our offices or from home. Our centrally located office makes it easy for our team to commute into the office. We are also committed to investing in our community and supporting local organizations like Chicago Scholars and Community Health," continues Kiphart.
Since the company's launch in March 2020, as a result of a combination carve out and acquisition by private equity firm M/C Partners, it has experienced double-digit growth. In addition, it merged with cybersecurity leader Infogressive in July 2020. The company expects to continue on its growth trajectory via organic and acquisitive expansion. The primary growth areas include cybersecurity, cloud-based infrastructure and managed services including AWS and Azure, and Salesforce application integration, customization and management.
Ascend is growing and actively recruiting for a number of positions in its Chicago and Lincoln, Nebraska offices. Learn more about Ascend Technologies visit http://www.teamascend.com.
Media Inquiries | Lisa Dreher | lisa@guideforce.com | +1 425-442-1301
Sales Inquiries | sales@teamascend.com | (312) 386-6100
ABOUT ASCEND TECHNOLOGIES
Ascend Technologies is a far cry from your run-of-the-mill managed services provider. Our team of over 100 U.S.-based information technology professionals enable business growth through innovation and technology. Ascend helps business leaders make IT investments with confidence, eliminate cybersecurity threats, meet the needs of the business and optimize user productivity. Businesses endure, grow and innovate on a foundation of efficiently run core IT systems. Ascend makes technology the catalyst for business expansion. To learn more visit http://www.teamascend.com.