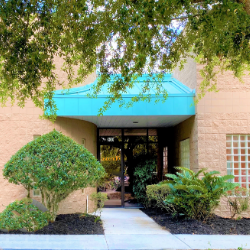 ORLANDO, Fla. (PRWEB) March 16, 2020
Ascendo Resources, an award-winning staffing and consulting firm is proud to announce the opening of a second office in Orlando, FL specifically servicing the healthcare industry.
Located at 1561 South Alafaya Trail, Suite 300, Orlando, FL 32828, the opening of Ascendo's second office in Orlando, FL brings the firm's total to twelve offices in the U.S.
From its new branch location , Ascendo will continue to provide high-quality healthcare professionals to various healthcare organizations throughout the nation in positions such as:

RNs
LPNs
CNAs
PTs
OTs
SLPs
And more.
For more information about Ascendo Healthcare, visit https://ascendo.com/for-employers/healthcare/.
The firm's healthcare division will continue to expand its staff and is looking to hire more Executive Recruiters for their new Orlando office. To learn more about careers at Ascendo, visit https://ascendo.com/careers-at-ascendo/.
With revenues of over $35 million in 2019, Ascendo Resources is on the Inc. 5000's Six-Time Honor Roll List of America's Fastest-Growing Private Companies!
About Ascendo Resources:
Ascendo Resources is the leading staffing agency for temporary, project or direct-hire positions across the nation. In addition to the firm's healthcare staffing services, Ascendo places accounting, finance, banking, compliance, legal, information technology (IT), human resources, and administrative professionals. Ascendo Resources has offices in Atlanta, Charlotte, Chicago, Fort Lauderdale, Jacksonville, Miami, New York, Orlando, Tampa, and West Palm Beach. For more information about Ascendo Resources, visit https://ascendo.com/.