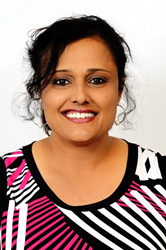 During these challenging times it is our goal at Caring Transitions of North West Denver to minimize the stress and make this as much of a positive experience as possible. - Asha Kawamoto
DENVER (PRWEB) November 01, 2018
Asha Kawamoto understands what it takes to relocate an older loved one – she's helped her own parents through it. Now she's looking forward to helping other families facing their own transitions with her new business, Caring Transitions of North West Denver.
Caring Transitions' specially-trained professionals handle decluttering, organizing, packing, moving, resettling, in-person estate sales, and online auctions, liquidations, and preparing homes for market. Caring Transitions of North West Denver serves Arvada, Golden, Leyden Rock, Broomfield, Westminster, Louisville, Lafayette, Boulder and Erie.
"Caring Transitions is the most experienced and trusted company in the field of senior relocation and transition services. Although our franchise is new to the area, we have a system that has been established since 2006. We have over 200 offices nationwide.
"My team and I are kind, compassionate and respectful. We know you are facing a challenging time physically and emotionally and we are here to minimize stress and make the transition as easy as possible. We want to meet with you, learn about your individual situation and then work with you to help you get to the next chapter of your lives."
Asha moved to Colorado over 20 years ago because she had a passion for the mountains and loved all outdoor activities. Asha and her husband, David, have two kids – Maya and Kirin – and they are active in the community. Prior to launching Caring Transitions, Asha spent 30 years as a project manager in the information technology field keeping her projects organized and budgets under control.
One of the main reasons Asha decided to make a change in her career and start the franchise Caring Transitions of North West Denver is because of her experience when she helped her parents move into her home. "My mom (78) and dad (82) both live with us and I saw how difficult it was for them to downsize, move and adjust to the new living situation. I understand how having a third party to come in and help can make a huge difference," Asha said. "These transitions can be difficult given how long the seniors have lived in their homes; it is so hard for them to give up all those memories, downsize and move to a smaller space. During these challenging times it is our goal at Caring Transitions of North West Denver to minimize the stress and make this as much of a positive experience as possible."
Caring Transitions' services are perfect for managing the many aspects of a senior move or assisting with the process of downsizing to provide a safer living situation as well as for busy families and people clearing out the home of a loved one who has moved into assisted care or passed. All of Caring Transitions' services are customizable, so clients choose the solution that best fits their needs – whether that means managing the entire move and estate-clearing, just getting someone resettled into their new place, or anything in between.
"As a family, we have an incredible passion for the Denver area and we are excited to be a bigger part of this community as small business owners. We have a lot of family in the area – we are rooted here – and we're looking forward to serving our community," Asha said.
Caring Transitions of North West Denver is bonded, insured and their W2 employees have been background checked. For additional information about Caring Transitions of North West Denver, call 720-739-5261 or email akawamoto@caringtransitions.com or visit http://www.caringtransitionsnwdenver.com.
About Caring Transitions
Caring Transitions, founded in 2006, is the most trusted and experienced national franchise specializing in senior relocation and transition services. With more than 200 locations throughout the United States all owned and operated by Certified Relocation and Transition Specialists, Caring Transitions provides clients with supportive moves, auctions, rightsizing and transitions. This includes expert advice plus a well-executed transition plan beginning with the initial sorting of personal belongings through packing, unpacking, resettling, selling of items to the final clearing and cleaning of the property. For more information, visit http://www.caringtransitions.com or visit us on Facebook.