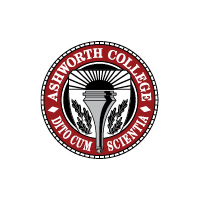 Going to college should be a path to something better rather than a financial drain and time investment that takes away from other important experiences. –OnlineDegree.com Founder & CEO Grant Aldrich
NORCROSS, Ga. (PRWEB) October 31, 2018
Ashworth College has partnered with the newest disruptive venture into affordable higher education: OnlineDegree.com. The website, whose launch has been covered by eLearningInside, "Inside Higher Ed", and Forbes", went online earlier this year to make online college-level courses accessible to everyone at zero tuition to students.
Through OnlineDegree.com, anyone can complete up to 15 college-level courses–the equivalent of 44 credit hours–tuition free. The 100-level undergraduate courses currently on offer include a variety of subject areas from astronomy to economics. It takes less than a minute to enroll and choose the first lesson. There are no applications, entrance exams, interviews, or credit cards required.
Like many Americans, OnlineDegree.com Founder and CEO Grant Aldrich graduated from college with his own "overwhelming" amount of debt. After nearly 15 years working with startups, he decided to help build a path to education that wouldn't be such an expensive burden to others.
"There are a lot of things that can distract someone from pursuing a degree," notes Aldrich. "The cost is a big one and that's the primary reason I created OnlineDegree.com. But, the nice thing about online education as a whole is that it can be self-paced, making room for students who need to work, or want to spend time with family. Going to college should be a path to something better rather than a financial drain and time investment that takes away from other important experiences."
"Course credits earned through Ashworth College courses on the platform are guaranteed to transfer to select Ashworth College Associate Degree and Bachelor's Degree programs," notes Christine Jax, chief academic officer at Ashworth College. "There is no catch when it comes time to officially move on to a college for second-year studies, making it a seamless transition for students."
A certified transcript can be generated directly from a student's OnlineDegree.com account as soon as a course is completed with a passing grade.
About Ashworth College
Ashworth College is a nationally-accredited online institution that provides flexible and affordable education to students located around the world. Areas of study include more than 125 career-focused programs in the high-demand fields of healthcare, technology, business, creative services, education, legal studies, and trades. Since its founding 30 years ago, more than 300,000 students have graduated from Ashworth College with diplomas, professional certificates, associate, bachelor's and master's degrees. In a 2017 survey done for DEAC, 95 percent of students and graduates of the school's 20 most popular programs said they were satisfied with their studies and would recommend Ashworth College to a friend. For more information, visit http://www.ashworthcollege.edu.
Ashworth College is accredited by the Distance Education Accrediting Commission (DEAC). The Distance Education Accrediting Commission is listed by the U.S. Department of Education as a recognized accrediting agency. The Distance Education Accrediting Commission is recognized by the Council for Higher Education Accreditation (CHEA).
About OnlineDegree.com
OnlineDegree.com is on mission to make college more affordable and accessible for everyone. They've created a simple and easy-to-use environment where anyone can take free online courses at their own pace and within the confines of their existing busy schedules. Completed courses could then receive credits at universities across the country. Explore the free courses to begin learning today at http://www.onlinedegree.com.