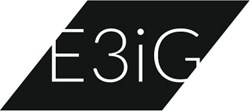 One meeting in Vietnam was very meaningful. A woman had invested with a regional center project over a year ago that received multiple RFEs. She chose one of the oldest and largest sponsors in EB-5, one with large numbers of I-526 and I-829 approvals.
New York, NY (PRWEB) December 26, 2013
E3 Investment Group, headquartered in New York, announced today that it has completed its first road show in Asia with stops in South Korea, Vietnam, and China. E3 Investment Group, represented by founder and Managing Director Matt Gordon, met with prospective investors and others interested in the Scalable-Direct™ business model. According to Matt Gordon, "We had overwhelming interest, actually more than we expected for our first trip."
The highlight of the trip was E3 Investment Group's seminar entitled, 'Invest and Live in the USA' in Ho Chi Min City, Vietnam. The seminar about the US EB-5 program was extremely popular, where Mr. Gordon presented to over 100 people and was assisted by local TV celebrity, Thai Minh Chau. Key themes of the seminar were the problems experienced by many regional center investors due to poor organizational structures of the offerings and how the offerings created under the Scalable-Direct™ business model were created to solve the problems endemic in other EB-5 offerings. The most important point was that investors should come first. The investors' goal of job creation should be superior to that of the sponsor's quest for profits. The investors' return of capital and profits should come prior to the project sponsor receiving the lion's share of its economic value from the project.
Mr. Gordon continued, "One meeting while in Vietnam was especially meaningful to me. A woman had invested with a regional center project over a year ago. She chose one of the oldest and largest sponsors in EB-5, one with large numbers of I-526 and I-829 approvals. Shortly before our meeting, the Regional Center informed the investor that they had received multiple project related requests for evidence (RFEs) and that she was being released from her subscription. She had invested her money, her family's future and a year of her life for nothing."
"She signed with us two days later. She learned the hard way that the past success of EB-5 project sponsors means little. It could actually be a liability these days in EB-5. Even worse for this investor, this sponsor did not use an escrow arrangement, so the investor's capital was already put into the project. Now she and her family have to wait until the sponsor can sell or mortgage their assets in order to return the capital. That is a really harsh result, which is why all our investors' capital is escrowed, with the leading administrator in EB-5, until approval of his or her I-526 petition. We cannot touch a penny of the investment capital until the investor is approved."
"We are relatively new in EB-5, but we are committed to being the most investor friendly, incentive compatible sponsor in the EB-5 program. If your investors really do come first, and you, as the sponsor, has to wait until after they get what they are promised to get what you want, then they know you will work hard each and every day to create the needed jobs for their green cards, and earn enough profits to repay them with profits as quickly as possible. Proper incentives and structure really does matter, a lot. The marketplace is starting to take this to heart."
The E3 Investment Group reports that there are now nearly two dozen investors who are working through the paperwork and agreements with their attorneys and advisors. According to Mr. Gordon, "This was a defining trip for our firm. We are on our way."
Part of E3 Investment Group's mission is to engage with the best and brightest entrepreneurs throughout the world who seek to bring their talents and capital to the United States in their continued pursuit of a better life for themselves and their families. "They are the pure embodiment of the American Dream. It inspires me every day to think that we are driving a global recruiting effort for the future engines of US economic growth. I met with people who grew up in war-town countries, who now own thriving software companies, and others who created enterprises to recycle the world's plastic trash that provide tens of thousands of people with wages twice to four times higher than their national average," said Mr. Gordon. "They look to America, not as an end of their pursuit but as the beginning of even greater things to come. By bringing these people to our country, we will not create the ten jobs per investor specified under the EB-5 program, we will create thousands.
About E3 Investment Group
E3 Investment Group is a 21st century private equity firm that works within the US Government EB-5 program to satisfy its three mandates-"The three E's": Employment – to create well paying, long term jobs. The Environment -- to conduct our operations in a manner that minimizes our impact on the industries in which we focus. Earnings – so we can ultimately repay our investors, do well for ourselves and do good for the communities in which we operate.
To view brief segments of video from the seminar and photos, see http://e3ig.com/media
For a short video on how Scalable-Direct™ works, see http://www.e3ig.com/scalable-direct
To view our recent interview on EB-5 Investment Report interview, see http://eb5investmentreport.com/investment-group-new-direct-eb-5-model/
See the following link for a comparison between Scalable-Direct™ and the typical EB-5 Investment structures: http://e3ig.com/direct-vs-regional-center-based-investments
E3 Investment Group is a subsidiary of Hussar & Co, LLC.