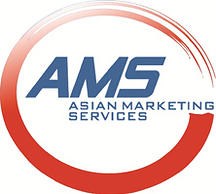 Their friendship quickly developed into a collaborative partnership.
Bethesda, Maryland (PRWEB) January 29, 2014
Asian Marketing Services (AMS) is an established marketing firm based in Vienna, VA. AMS serves businesses looking to access the growing purchasing power of the Asian market in Northern Virginia, Washington D.C. and Maryland. AMS also works with Asian business owners by helping them navigate the U.S. marketplace through a wide array of advertising, Social Media Management, web design and graphic design services.
Brian Loebig, owner of Loebig Ink Web Consulting, was introduced to the Asian Marketing Services owner, Marina Kim, in the summer of 2013. Their friendship quickly developed into a collaborative partnership and was formalized into a business partnership in January of 2014. Loebig Ink provides AMS with coaching and consulting on Internet marketing strategies and both organizations help service each others customers in the areas of social media management and Internet advertising.
Established in 1999 as a web design services business in Philadelphia, PA, Loebig Ink, now located in the Northern Virginia/Maryland/Washington, D.C. area, is a small business consulting firm specializing in Internet business solutions, performance improvement consulting, and small to medium-sized business development. Services at Loebig Ink include Web Design, Search Engine Optimization, Social Media Marketing, and Online Advertising. Owner and Head Coach, Brian Loebig, has over 15 years of experience working in the fields of technology and quality improvement.