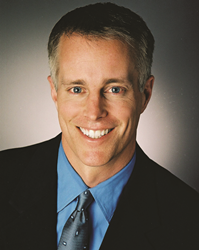 There is no conference that presents as much high-quality new information on lasers and energy-based devices anywhere in the world.
WAUSAU, Wis. (PRWEB) March 14, 2021
The 40th Annual Conference of the ASLMS will present the newest and most exciting advances in medical lasers and energy-based devices. Physicians, scientists, nurses, allied health professionals, and industry members will come together to exchange information on their latest discoveries, applications, and research in the field.
The ASLMS 2021 virtual program features the best of the Annual Conference, with new formats and features. Over 40 hours of CME content is blended with non-CME favorites, as well as new industry webinars, demonstrations, and videos. One registration fee provides access to all live sessions on May 15 -16, 2021 as well as on-demand sessions that will be available through July 15, 2021.
ASLMS 2021 is where the world's leading experts in lasers and energy-based devices will share their most recent advances in both bench science and patient care. Practitioners will learn state-of-the-art techniques, treatments, and tips to employ in their practice. Courses, special sessions, and workshops are all taught by key leaders in our field. Topics include vascular, pigmented lesions, tattoo removal, ablative/non-ablative procedures, skin cancer, women's health, body contouring, laser-assisted drug delivery, scars, combination therapies, and many more. Top tips for laser safety, managing pain, side effects, and complications will also be presented.
During the abstract sessions, authors will present their original cutting-edge research in the field of lasers and energy-based devices for the first time. These sessions are the lifeblood of ASLMS annual meetings and the entire laser and energy-based device field of medicine. Hundreds of clinical and scientific studies will be presented this year and highlight the latest advances and technologies on the market.
"The ASLMS is a unique society where clinicians, researchers, and engineers first share and discuss their ideas. Over the years, most major advances in the field of laser and energy-based device treatments were first unveiled at ASLMS annual meetings," Thomas Rohrer, MD, ASLMS President said. "It is the meeting where the information presented gets quoted and referenced at all other meetings the rest of the year."
The 40th anniversary of the ASLMS and its Annual Conference features a wide variety of events and learning opportunities and will be a true celebration of excellence, both past and future. Highlights include the Plenary Session special presentation, 40 Years in 40 Minutes, commemorating the Society's history and highlighting key breakthroughs and luminaries in laser and energy-based medicine. The 6th Annual Celebration of ASLMS Women in Energy-Based Devices (WEBD) theme is 40 Light Years: Illuminating Women in Lasers and Light Devices. The event will celebrate the excellence of women involved in the ASLMS and feature inspiring speakers and panelists.
Other special sessions allow attendees to be the first to hear the latest advances from top leaders in the field. The non-CME Tech Connect session is where experts share their unbiased and unfiltered preferences for specific devices and treatments. Presentations and discussions will include the newest developments in picosecond devices, women's health, body contouring, and scar treatment. During the Cutting Edge session, industry luminaries will share the very latest in the recent offspring of selective cryolysis, expanded application of laser-assisted drug delivery, and laser-based x-ray sources for disease detection and treatment.
Our industry partners have a strong presence in the 2021 program as well. They will showcase their new technologies and applications in the virtual Innovations Center and throughout the program via non-CME industry webinars and white papers.
"There is no conference that presents as much high-quality new information on lasers and energy-based devices anywhere in the world," said Rohrer.
To learn more about ASLMS 2021 and register to attend, visit https://conference.aslms.org/2021/