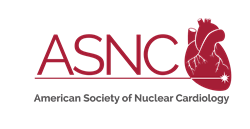 "Much has changed since those recommendations were issued, but nuclear cardiology professionals will continue to face challenges as the pandemic transitions to a chronic endemic state and plays out differently in different parts of the world." Randall C. Thompson, MD, MASNC
FAIRFAX, Va. (PRWEB) May 03, 2022
While the COVID-19 pandemic transitions through various phases, nuclear cardiology teams should maintain a flexible approach about which testing protocols to follow in different clinical scenarios as well as how to manage their labs, according to a new information statement issued by the American Society of Nuclear Cardiology (ASNC), International Atomic Energy Agency (IAEA) and the Society of Nuclear Medicine and Molecular Imaging (SNMMI). "Update on Guidance and Best Practices for Nuclear Cardiology Laboratories During the Coronavirus Disease 2019 (COVID-19) Pandemic: Emphasis on Transition to Chronic Endemic State" is published online in the Journal of Nuclear Cardiology.
The new information statement follows two best practices documents published by ASNC and partner organizations in 2020 – the first addressing early disease-containment measures and the second guiding the reopening of nuclear cardiology laboratories. "Much has changed since those recommendations were issued, but nuclear cardiology professionals will continue to face challenges as the pandemic transitions to a chronic endemic state and plays out differently in different parts of the world," says Randall C. Thompson, MD, MASNC, writing committee chair and ASNC immediate past president. "This new guidance examines the earlier recommendations in the context of the current status and addresses emerging challenges."
Citing the impact of new variants, varying case rates, increasing vaccination rates and promising therapeutics, the statement urges nuclear cardiology teams to commit to being flexible, adapting as needed when case rates are high or rising. "A major takeaway from this guidance is that there is no status quo during this pandemic," the document states. "Local case rates will be variable and may change rapidly. The decision to proceed with nuclear testing, as well as with any other cardiac imaging test, and the approach should include risk/benefit assessments for both the patient as well as analysis of the impact on the local healthcare system, including risk to the medical staff."
The information statement addresses –

How to operate nuclear cardiology labs safely and efficiently when facing staff shortages;
Five factors to consider when deciding whether to perform exercise stress testing;
Safety precautions to take when the necessity or benefits of exercise stress testing outweigh potential risks;
Protocols to follow with patients who have active COVID-19 and require a nuclear cardiology test; and
Which of the laboratory modifications made over the past two years will continue to be necessary or even preferred going forward.
The document includes tables compiling information clinicians will want to have on hand: (1) recommended nuclear cardiology practices when COVID-19 cases are high or rapidly rising in a community; (2) Centers for Disease Control and Prevention definitions of county transmission severity; and (3) nuclear cardiology practices recommended regardless of COVID-19 case level.
"Update on Guidance and Best Practices for Nuclear Cardiology Laboratories During the Coronavirus Disease 2019 (COVID-19) Pandemic: Emphasis on Transition to Chronic Endemic State—An Information Statement from ASNC, IAEA and SNMMI" is available for download from the Journal of Nuclear Cardiology. ASNC's May 26, 2022, webinar "Nuclear Cardiology Around the World: A Patient First Approach – Asia-Pacific/Oceania" will feature a case-based discussion on "Coping with COVID-19 in the Cardiac Nuclear Laboratory."
Dr. Thompson is available for interviews.
###
About the American Society of Nuclear Cardiology
For over 25 years, the American Society of Nuclear Cardiology and its more than 4,500 members have been improving cardiovascular outcomes through image-guided patient management. As the only society dedicated solely to the field of nuclear cardiology, ASNC establishes standards for excellence in cardiovascular imaging through the development of clinical guidelines, professional medical education, advocacy and research development. ASNC provides peer-reviewed original articles through its official publication Journal of Nuclear Cardiology and operates the nation's first noninvasive cardiac imaging registry, ImageGuide Registry®, to benchmark quality and improve patient care. For more information, visit http://www.asnc.org.