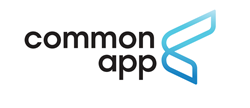 ARLINGTON, Va. (PRWEB) November 19, 2020
Common App, the nonprofit membership organization dedicated to access, equity and integrity in the college admission process, announced today the launch of its new mobile application, providing students with an additional access point to apply to college.
"Too often, lack of access to computers or broadband internet can prevent students from applying to college at all, much less realizing its promise of social and economic mobility," said Jenny Rickard, President & CEO of Common App. "This is about helping students apply to college, research financial aid and scholarships, and get advice from counselors – virtually anytime, anywhere."
According to the Pew Research Center, one-in-four teens from lower-income households do not have access to a home computer, and 35% have to do homework on a cell phone. The challenge is more acute for Black students, 30% of whom have to use their cell phone to complete homework assignments, and Latinx students (39%).
The new app, known as Common App for mobile, aims to help close that digital divide and provide expanded and streamlined access to students applying to college. According to Common App data, almost 400,000 applications were submitted last year via mobile phone. Over the last five years, Common App has seen a nearly 40% increase in mobile device use of its web-based application.
The app is immediately available to download on the Apple App Store and Google Play Store.
About Common App
Common App is a not-for-profit member organization committed to the pursuit of access, equity, and integrity in the college admission process. Each year, more than one million students, one-third of whom are first-generation, apply to college through the Common App's online application. In January 2019, the Common App united with Reach Higher, the college access and success campaign started by former First Lady Michelle Obama during her time at the White House.
By joining forces, Common App and Reach Higher accelerated progress toward our joint goal of supporting all students, especially low-income and first-generation students, in achieving their higher education dreams. Our access and equity work for students include a college advising texting campaign with AdmitHub and College Advising Corps, scholarships and community college initiatives, Dear Class of 2020 Fund, and more.
Founded in 1975, Common App serves over 900 member colleges and universities worldwide.
To learn more, visit https://www.commonapp.org, and follow @CommonApp and #CommonApp on social media.