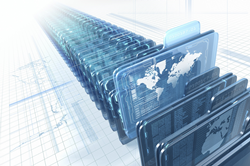 "Our team brings extensive case processing experience and expertise which effectively integrates people, processes and technology in support of the DCSA mission."
BELTSVILLE, Md. (PRWEB) July 01, 2020
ASRC Federal Professional Services has been awarded the Defense Counterintelligence and Security Agency (DCSA) Case Processing Operations Center (CPOC) contract. The five-year contract is valued at approximately $300 million.
DCSA's mission delivers background investigations, continuous personnel vetting and adjudications to over 100 federal entities, conducting approximately 2 million background investigations each year.
The ASRC Federal Professional Services team will provide DCSA a wide range of solutions including implementing the National Background Investigation System (NBIS), program management, case processing and facility monitoring.
"We are honored to be selected by the Defense Counterintelligence and Security Agency to perform this critical work and deliver functions essential to the completion of background investigations," said Jennifer Felix, ASRC Federal president and CEO. "Our team brings extensive case processing experience and expertise which effectively integrates people, processes and technology in support of the DCSA mission."
About ASRC Federal
ASRC Federal comprises a family of companies (including ASRC Federal Professional Services) that deliver software and application development, advanced analytics, digital operations and IT modernization, engineering solutions, professional services, and facilities and base operations to U.S. civil, defense and intelligence agencies. Our employees are committed to achieving successful mission outcomes and providing enduring value. ASRC Federal is a wholly owned subsidiary of Arctic Slope Regional Corporation. For more information, please visit: http://www.asrcfederal.com