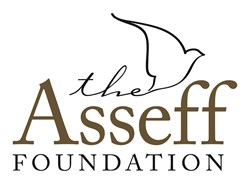 'We are thrilled to introduce the Asseff Foundation website, a tool that gives us more opportunities to help those in need,' says Michael Asseff
Fort Lauderdale, FL (PRWEB) October 31, 2013
The new website is user-friendly and provides detailed information on the foundations on-going humanitarian work, fundraising and public education initiatives. It is a new platform that allows the Asseff family to support charities and non-profits that are important to the community.
Through the new site, organizations and individuals that are passionate about helping others, can come together and work as one. The Asseff Foundation website features a blog as a source of education and outreach. The blog focuses on ways that individuals can help their community while encouraging social responsibility.
Since 2010, The Asseff Foundation has been involved in several local and national charities such as The Boys and Girls Club of Broward County, Dress for Success at South Broward High School and more recently, Special Olympics Miami Dade County.
We are thrilled to introduce the Asseff Foundation website, a tool that gives us more opportunities to help those in need," Says Michael Asseff, Founder of the Asseff Foundation. "The site is simple, but shows all the hard work put into helping other organizations give people a better life."
About the Boys and Girls Club
The Boys and Girls Club helps local youth reach their full potential by helping them realize their goals and their dreams. By providing career enhancement, leadership and life skills to name a few, this program cultivates dynamic youth to prepare them for the future.
About Dress for Success
The South Broward "Dress for Success" program gives students the opportunity to look and feel their best when going to school. The Asseff Foundation helped fund the program by donating 500 polo shirts to the school.
The Asseff Foundation had the shirts designed using a logo provided by a student from South Broward High School. The shirts were then sold at the Home and School meetings and at a recent Open House. The hope is that students and parents will like the shirts and ultimately want the school to sell and offer them as a dress code option.
The Asseff Foundation, along with 123 Lump Sum, have recently become heavily involved in fundraising efforts for The Special Olympics Miami Dade and Broward Counties. Special Olympics Miami Dade County supports and provides training programs for special needs athletes. Recently, 123 Lump Sum was the title sponsor for their annual gala to help raise money for the organization.
About Asseff Foundation:
Incorporated in 2010, The Asseff Foundation is a nonprofit 501-3c created to raise money for local and national charities in need. The Asseff Foundation's is to bring resources and volunteers together in order to better the life of others. Their goal is to encourage and inspire businesses to work together while providing funds to help resolve the issues that need attention in their communities. Through partnerships for fundraising initiatives, The Asseff Foundation hopes to bring awareness to many causes and raise funds for charities and the individuals they benefit.