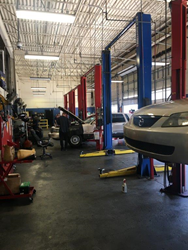 PALM BEACH GARDENS, Fla. (PRWEB) October 16, 2019
Asset Recovery Advisors (ARA) is an industry leader in asset-based liquidations for Fixtures, Furniture & Equipment (FF&E). ARA is currently liquidating 16 National Auto Centers across the Country, with more projects to come. Liquidation includes Hunter Hawkeye Elite Alignment Machines, Hunter 2 Post, 4 Post and Scissor Lifts, Rotary Lifts, Coat Tire Changers, Hunter Tire Changers, Rim Machines, Wheel Balancers and more. Contact Jim at ARA for more information, 616.450.0967.
Liquidation has become a powerful resource as companies can turn their assets into cash. ARA specializes in orderly liquidations of fixed assets to provide the highest cash recoveries. They assist companies across the country in asset management for bankruptcy, remodeling, relocation, and foreclosure.
If a company is in need of these type of services (even with multiple locations), ARA can purchase the entire FF&E inventory from all locations across the USA, bringing the client the necessary asset recovery. The areas of expertise are Department Stores, Distribution Centers, Corporate Offices, Restaurants, Auto Centers, Manufacturing Facilities to name a few.
ARA will remove abandoned retail store fixtures, warehouse equipment and office furniture from commercial properties across the USA, leaving them broom clean and no hassle for landlords, managers or property owners.
Asset Recovery Advisors, over 35 years of experience, have helped businesses of all sizes and industries. Their team will tailor a fixture compensation package to fit your needs, including cash purchases, performance guarantees, commission, flat fee structure or a customized managed sale.
To get in contact with Asset Recovery Advisors:
Website: http://www.asset-recovery-advisors.com/
Address: 6231 PGA Blvd., Suite 104-426
Palm Beach Gardens, FL 33418
Phone: 616.450.0967