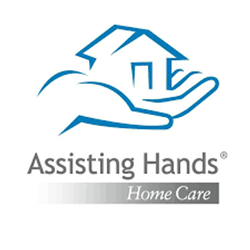 "As Daniellah's business has grown, we have grown along with her. We review her financials monthly and make recommendations based upon her experiences…The business has progressed excellently, even during the pandemic."
ARLINGTON HEIGHTS, Ill. (PRWEB) February 27, 2021
After years of hard work in building a successful small business, the owner of Assisting Hands Home Care in Arlington Heights, Daniellah Salario, is grateful for the assisting hand provided by SCORE's co-mentors, Bob Strauss and Bruce Ronner. She explains "SCORE mentors are a witness to your journey. They weather the challenges with you and have a profound appreciation for what it takes to succeed managing a small business." They guided her in various aspects of the business, including operations, marketing, finances, recruiting, expansion and more to help her succeed and better serve her clients.
About SCORE
SCORE was established in 1964, helping 11 million entrepreneurs to grow their businesses. Within the organization, 10,000 volunteers provide free mentoring, educational services to 1,500+ communities and workshops around the country. It's also majorly funded by the Small Business Administration.
Bob Strauss and Bruce Ronner of SCORE North Suburban Cook and Lake Counties Chapter have mentored Daniellah, explaining "As Daniellah's business has grown, we have grown along with her. We review her financials monthly and make recommendations based upon her experiences…The business has progressed excellently, even during the pandemic."
For more information about SCORE North Suburban cook and Lake Counties, please visit their website at https://northchicago.score.org.
About Assisting Hands Home Care in Arlington Heights
Daniellah opened Assisting Hands Home Care in Arlington Heights in late 2016 and started mentorship in the following months. The small franchise began providing a number of home care services for seniors and adults with disabilities in Arlington Heights, Wheeling, Mt. Prospect, Prospect Heights and Des Plaines, IL. Her primary services include senior and elderly home care, senior companionship, 24-hour home care, Alzheimer's and dementia care, respite care and more.
One of Daniellah's strongest qualities is her commitment and compassion for both clients and caregivers. She understands that just as clients deserve to feel happy and healthy at home, she goes the extra mile to support and show thanks for her caregivers, including hosting Caregiver Appreciation Days and featuring a Caregiver of the Month.
In 2020, Assisting Hands expanded to serve various suburbs in north Cook County, including Glencoe, Glenview, Kenilworth, Northbrook, Northfield, Wilmette and Winnetka, IL. She explained SCORE helped to guide her through the process as she highly recommends their mentoring services to any small business owner.
For more information about Assisting Hands Home Care, please call (847) 462-4402 or visit https://www.assistinghands.com/2/illinois/arlingtonheights/ or https://www.assistinghands.com/72/illinois/winnetka/.