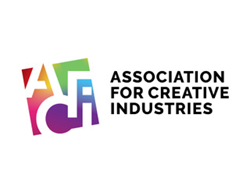 "Greg, Lisa and Jim have significant industry knowledge, strong leadership skills, and bring a strategic approach to the changes required to better serve our membership." - Frank Rizzo, 2018 Association For Creative Industries Nominating Committee Chair
ELMWOOD, N.J. (PRWEB) September 19, 2018
The Association For Creative Industries (AFCI) Nominating Committee is pleased to announce the 2019 slate of Board of Directors candidates for election by the general AFCI membership. The AFCI members nominated for a three-year term on the Board of Directors are: Greg Tipsord of Spellbinders Paper Arts (nominated for a second term), Lisa (Wojcik) Kiser of Beacon Adhesives, and Jim Scatena of Scatena Consulting.
"The Nominating Committee had an impressive list of candidates to consider for AFCI's 2019 slate of directors and we followed a comprehensive and structured process to select the nominees that can best meet the challenges of our industry and our organization. Greg, Lisa and Jim have significant industry knowledge, strong leadership skills, and bring a strategic approach to the changes required to better serve our membership. They also complement our existing board members to provide a broader perspective on the issues. Congratulations to all of them and, on behalf of the entire Board of Directors, we look forward to working with them," said Frank Rizzo, 2018 AFCI Nominating Committee Chair.
The Board candidates will be officially elected by proxy ballot to be emailed to each AFCI member company's voting contact by November 20, 2018 as outlined in the Association's bylaws. The confirmation of the Board of Directors' election will be announced at the AFCI Annual Business Meeting on Monday, January 21, 2019 during Creativation in Phoenix, AZ. The AFCI Board of Directors consists of individuals representing the various sections of the AFCI membership. Members of the AFCI Board of Directors meet quarterly to address the needs of the industry from a strategic viewpoint, strengthen the ties between AFCI members and the Association, and spearhead programs to provide member value. These members serve on a voluntary basis, through which they establish networking and business opportunities, advance their careers through industry leadership, and contribute their voices as advocates for AFCI members.
Serving on the 2018 AFCI Nominating Committee along with Chair, Frank Rizzo, are: Bradley Beck, DESIGN MASTER color tool, inc.; Ashley Smith; Georganne Bender, KIZER & BENDER Speaking! LLC; Jessica Goursolas, The Creative Network, Inc.; and Stan Clifford, DecoArt Inc.
ABOUT THE ASSOCIATION FOR CREATIVE INDUSTRIES
The Association For Creative Industries (AFCI) is the premier trade association for the global creative arts products industries. AFCI strives to deliver innovative high value services as we support our Members who provide products and services to educate, entertain, and inspire creative consumers. Our Members include the manufacturers, retailers, distributors, designers, educators, digital content providers, professional makers and DIYers, and other creative professionals that comprise the $36 billion+ creative arts industries in the United States alone. For more information about AFCI, membership, or its annual Creativation trade event, visit http://www.afci.global.