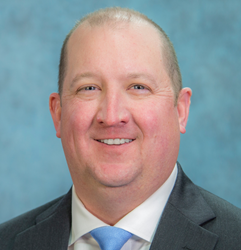 "ARAWC has done a great job of representing Texas employers and looking for opportunities to improve Texas injury benefit plans for injured workers." - Ryan Brannan, New ARAWC Consultant
DALLAS (PRWEB) October 11, 2018
The Association for Responsible Alternatives to Workers' Compensation (ARAWC), whose mission includes protecting and promoting Texas injury benefit plans, announces the appointment of Ryan Brannan as its new Consultant. As the immediate past Commissioner of Texas Workers' Compensation, Ryan served in the administrations of Governors Rick Perry and Greg Abbott, who appointed him to do the job of making Texas the best workers' compensation system in the nation. Now, he's continuing that Texas legacy through ARAWC.
"As Commissioner, I helped improve the marketplace for Texas businesses and their employees. For example, during my tenure, we significantly increased the percentage of employers and employees in the workers' comp system. Only 5% of Texas workers remain completely bare, with no workers' comp or injury benefit plan coverage" Ryan says. "Now, I look forward to furthering coverage for more employees with the Association for Responsible Alternatives to Workers' Compensation."
Ryan brings to the association over a decade of legal and government experience. Prior to his appointments as Commissioner of Texas Workers' Compensation, he served as an advisor to Governor Rick Perry in the Office of Budget, Planning and Policy. In this capacity, he advised the Governor on a wide range of budget and policy issues including all lines of insurance, public health, tort reform and legal issues, land use and eminent domain.
He is also the founder and principle of the Brannan Firm, an Austin-based governmental and regulatory affairs law firm. Prior to that, he served in the executive branch of state government for almost a decade. Before serving in the executive branch, he advocated in the capitol and wrote extensive position papers for both the Texas Public Policy Foundation and Dallas County Republican Party. His subject areas of expertise ranged from insurance legislation and litigation issues to electricity markets and telecommunications. He also worked with the Governor's economic develop team and legislative budget committees to ensure favorable outcomes for Texas businesses. His work has been published or mentioned in at least 16 periodicals, including the Wall Street Journal, Texas Lawyer, the Dallas Morning News, the Houston Chronicle, and the Austin-American Statesman. He began his public policy career in the D.C. offices of Senator Kay Bailey Hutchison.
In his role as ARAWC Consultant, Ryan looks forward to continuing to improve the state of Texas through ARAWC's initiatives supporting Texas injury benefit plans.
"ARAWC has done a great job of representing Texas employers and looking for opportunities to improve Texas injury benefit plans for injured workers. Like iron sharpening iron," Ryan says, "We're going to make Texas a better place for both employers and employees. That's exciting to be a part of."
The Texas model, Ryan believes, has been incredibly successful as a result of its voluntary market. Employers have coverage options.
"Workers' comp has greatly improved in Texas, and now I get to focus on the other side of the house," Ryan says. "There are great companies in Texas that sponsor injury benefit plans, getting outstanding results for injured workers. I want to be a part of expanding coverage to more Texas workers, and an exciting new challenge to polish both sides of the Texas workers' compensation model."
About ARAWC
The Association for Responsible Alternatives to Workers' Compensation is a national organization formed to promote and protect an innovative employee injury benefit plan that delivers significant benefits and improved medical outcomes to injured workers. Employers play an active role interfacing with their workers, their plan design and in safety programs. For more information visit http://www.arawc.org.