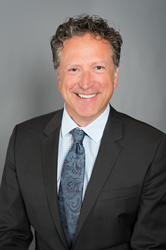 Sean Smith, President of AssuredPartners' Western and Keenan regions, stated, "With this team, we are well-positioned to expand into new markets and attract other agencies to join us as the premier specialty insurance platform."
LAKE MARY, Fla. (PRWEB) December 18, 2020
AssuredPartners, Inc., is pleased to announce a new leadership team for the Specialty Region. Effective January 1, 2021, Taylor Boon and David Wetzler will be the Specialty Region Presidents reporting to Sean Smith. Under the new leadership team, AssuredPartners will continue to grow its network of specialty insurance brokers and wholesalers.
Taylor Boon joined AssuredPartners in 2018 through the acquisition of The Boon Group. As President & CEO of The Boon Group, a national employee benefits wholesaler, Boon led the firm to become a national leader in providing employee benefits, insurance products, and administrative services to government contractors and hourly employees. He is well versed in fringe benefit solutions and a subject matter expert on fringe benefits requirements under the Davis-Bacon Act (DBA), the McNamara-O'Hara Service Contract Act (SCA), and state and local living wage ordinances.
David Wetzler joined AssuredPartners in 2012 and leads the firm's employee benefits practice, which serves more than 3,000 clients in the U.S., Canada, and U.K. Wetzler's expertise in strategic benefits planning has helped drive significant growth in the benefits vertical. Wetzler has also been instrumental in building a robust suite of best-in-class employee benefits services supporting clients across the AssuredPartners organization.
Sean Smith, President of AssuredPartners' Western and Keenan regions, stated, "David and Taylor bring solid carrier relationships and expertise that will drive innovation and enable our agencies to easily adapt to new and emerging risks. With this team, we are well-positioned to expand into new markets and attract other agencies to join us as the premier specialty insurance platform."
ABOUT ASSUREDPARTNERS, INC.
Headquartered in Lake Mary, Florida and led by Jim Henderson and Tom Riley, AssuredPartners, Inc. acquires and invests in insurance brokerage businesses (property and casualty, employee benefits, surety and MGU's) across the United States and abroad in London and Belgium. From its founding in March of 2011, AssuredPartners has grown to over $1.6 billion in annualized revenue and continues to be one of the fastest growing insurance brokerage firms in the United States with over 190 offices in 34 states and London. For more information, please visit http://www.assuredpartners.com.