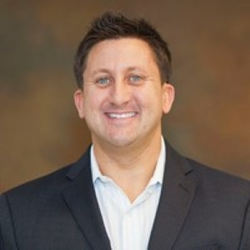 We plan to further build and enhance Astro Pak's safe operating culture through behavior-based safety and leading indicator ESH&R activities.
COSTA MESA, Calif. (PRWEB) June 09, 2021
Jeremy Galtier joins Astro Pak after serving as the Global Head of HSE for T.D. Williamson of Houston, Texas. He brings with him a Masters in Occupational Safety and Health and is a Certified Safety Professional (CSP), through the Board of Certified Safety Professionals. Additionally, he adds over 25 years of experience in domestic and international environmental, health and safety programs to the role. Among his accomplishments are leading the development of an HSE risk matrix for 75 sites throughout the US and Canada, as well as managing the ISO 45001 certifications for India, UK, Belgium and France. Mr. Galtier also implemented a global telemedicine program that improved occupational healthcare while significantly improving cost savings.
His experience is especially well-suited to guide Astro Pak's EHS&R programs covering its locations across the country and overseas. Mr. Galtier views EHS&R performance through a two foundational pillar approach: "Assessing major risk and their strength of defenses, and creating an interdependent safety culture. By quantifying our risk exposure, we can create a strategy to focus our efforts and resources to reduce or eliminate the major risks." He continues, "as part of that, we plan to further build and enhance Astro Pak's safe operating culture through behavior-based safety and leading indicator ESH&R activities."
Mr. Galtier was attracted to Astro Pak, "by the opportunity to work for a company which valued improvement and would allow me to make both immediate and long-term impacts." He added that Astro Pak's renowned family culture and long history of working with the aerospace industries were also motivations, "we're able to perform precision cleaning work on vehicles and systems that will carry people into space, and because of our contributions, they will be able to do so more safely."