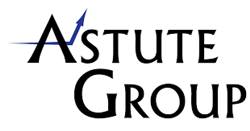 "Today, the chief marketing officer is expected to generate revenue, not just demand and qualified leads," Ayar said. "...The Revenue Generation Funnel™ guides potential customers through the new funnel and fulfills the expectations of current purchasing practices."
DETROIT (PRWEB) January 04, 2023
Astute Group, a firm offering specialized fractional chief marketing officer services for business-to-business (B2B) companies, announces the launch of its exclusive Revenue Generation Funnel™ to align B2B suppliers with modern purchasing practices.
"We developed the Revenue Generation Funnel to exemplify how our fractional CMOs help businesses grow," said Ferris Ayar, founder of Astute Group (AstuteCMO.com). "Our funnel goes beyond just acquiring new customers; it includes customer retention, which tends to generate greater profits."
Traditional B2B sales and marketing are becoming obsolete, according to the Harvard Business Review. Today, purchasing staff spends minimal time interacting with suppliers' salespeople; instead, they prefer to learn independently. These changes in B2B purchasing practices have minimized the effectiveness of the traditional marketing and sales funnel. The line between sales and marketing is diminishing very rapidly.
"Today, the chief marketing officer is expected to generate revenue, not just demand and qualified leads," Ayar said. "This essentially makes them the chief growth officer (CGO) or chief revenue officer (CRO). The Revenue Generation Funnel™ guides potential customers through the new funnel and fulfills the expectations of current purchasing practices."
According to a study conducted by the CMO Council, a global network of marketing executives across a wide range of industries, chief marketing officers have primary responsibility for growth strategies and revenue generation. A fractional CMO is an outsourced marketing executive (executive-as-a-service) hired on a contractual interim basis. A well-qualified fractional CMO should be able to provide the key benefits of a staff CMO for a fraction of the cost.
There are eight phases to the Revenue Generation Funnel:
1. Attract
2. Inform
3. Convert
4. Qualify
5. Address
6. Acquire
7. Service
8. Retain
The objective of each phase is clear. However, the strategy and tactics for achieving each phase's objective is custom developed for each client's business model and offerings.
"No two businesses are the same, and neither are clients," said Ayar. "Companies must cater to their clients' preferred methods of communication, research, learning, evaluation and acquisition. That's what you should expect from a fractional CMO today. After all, it is the 21st century, the digital age, so why are businesses still using outdated practices to generate sales revenue? The Astute Revenue Generation Funnel eliminates the confusion by focusing on how the fractional CMO impacts the bottom line. Which is what really counts."
Companies looking to cut costs for fear of an economic downturn are replacing C-level marketers with consultants, and the market is flooded with them.
Currently, the U.S. has 70.4 million freelancers. That's 36% of the workforce, according to Zippia.com, a job-placement website. According to a study by PayPal, 24% of businesses use sales and marketing freelancers, making them among the most in demand.
Reducing or eliminating marketing programs could be detrimental. History provides numerous examples of companies that invested in marketing during an economic downturn and achieved strong gains. However, achieving these gains requires a shift in strategy and the development of revenue-focused marketing programs, along with the elimination of poor-performing resources.
Businesses can reduce budgets by outsourcing their chief marketing officer without sacrificing strategic marketing expertise and executive leadership experience, Ayar said. However, many fractional CMO service providers lack the experience and expertise needed to provide clients with strong returns.
"These impostors fail to realize that a CMO is an executive officer, not marketing department staff," Ayar said.
Fractional CMOs should be able to provide a new "big-picture" perspective to identify opportunities and develop strategies and multichannel marketing programs to make the most of those opportunities.
"Our fractional CMOs focus on four critical executive functions that generate greater value: strategic planning, execution, leadership and development," Ayar said.
Here's what Ayar suggested companies look for in a CMO candidate:

Actual experience as a marketing executive with responsibility for guiding the business to profitable, recurring growth for several years
The ability to develop go-to-market plans and comprehensive marketing plans that integrate all marketing strategies
Experience developing and executing multichannel marketing programs
Management capabilities, including goal setting, budget development, department management and mentoring
A clear track record of success
Education, preferably an MBA
"When you hire a CPA, they have a certification that allows them the use of the title," Ayar said. "An attorney must earn a Juris Doctor degree and pass a state licensing exam to practice law. Fractional CMO impostors ultimately create a losing scenario for clients. Due diligence is the only method to protect your business from an impostor, so look for actual experience as a senior marketing executive."
About Astute Group
Astute Group is a strategic marketing consulting firm focused on helping clients generate profitable growth, not just an increase in top-line gross revenues. The firm develops high-performance marketing campaigns by devising synergized marketing strategies and provides hands-on leadership to ensure end-to-end execution for optimal results. Astute Group validates its contribution by focusing on two key performance indicators (KPIs): revenue growth rate (RGR) and return on marketing investment (RoMI), which are reported monthly along with other relevant KPIs via Astute Analytics™, the firm's exclusive executive dashboard. Visit AstuteCMO.com