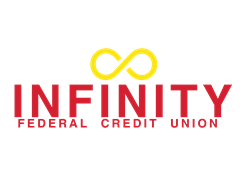 "Infinity Federal Credit Union is excited to partner with ProsperityME and assist people new to Maine get on their feet and off to a good start." -Elizabeth Hayes, President and CEO of Infinity FCU
PORTLAND, Maine (PRWEB) December 05, 2018
Infinity Federal Credit Union (FCU) and ProsperityME are collaborating to give asylum seekers no-interest loans to help them get into their first apartments.
The loans are for rental security deposits, which can be hard for asylum seekers to pay because they lack the money and the documentation to get funding despite being legally qualified.
Since a pilot of the program began early this year, there have been 11 asylum seekers placed in apartments with a few more in the pipeline. Infinity FCU has pledged a rolling $100,000 for the on-going administration of the program, guaranteed by a fund from ProsperityME.
"We are excited to partner with ProsperityME and assist people new to Maine get on their feet and off to a good start," said President and CEO of Infinity FCU Elizabeth Hayes, who explained that many asylum seekers are well-educated and had careers in their home countries.
Screening for the program begins with an eligibility interview at ProsperityME.
Those accepted are assigned a coach and referred to Infinity FCU for funding. In order to receive funding, they must meet Infinity FCU membership qualifications available at https://www.infinityfcu.com/about-us/become-a-member.html
As part of that criteria, participants must have no credit established in the U.S. and have been working for less than a month.
Participants have up to 10 months, or until they gain employment, to start repaying the interest-free loan and receive training in financial literacy, as well as coaching on how to be good tenants. The repayment period is 12 months and the average loan amount is $1,000, with a cap of $1,500.
Asylum seekers who have a credit history, or who have had a job for more than a month, can apply for a security deposit loan through Infinity FCU but they don't qualify for the interest-free loan program.
According to Catholic Charities, refugees in Maine come from 30 countries.
Asylum seekers are similar to refugees in that they are seeking protection from their home country. They are different in that they are not being resettled by the U.S. government and, while they qualify for government assistance, they get less of it than refugees.
"I was a business woman for 15 years before I came to the U.S.," says Claudine Mukarurangwa, a native of Rwanda and one of program's first participants who now lives in Westbrook. "When I came here, I wanted to resume the life I had. As a Christian, I prayed for God to put me in touch with people who could guide me."
She says her prayers were answered by Infinity FCU and ProsperityME, and that she promotes the loan program at every opportunity.
"It's not about charity," says founder and executive director of ProsperityME, Claude Rwaganje. "It's about relationships. It's about the long-term support and mutual benefit."
In a few years, Rwaganje hopes to expand offerings through ProsperityME and Infinity FCU.
According to Hayes, Infinity FCU has developed customized products for students, young people, families, small businesses and other underserved groups.
"Infinity FCU's vision is to do banking differently to put you a step ahead in life. We take this seriously and our partnership with ProsperityME enables us to put our vision into action with people who may not get help elsewhere," she said.