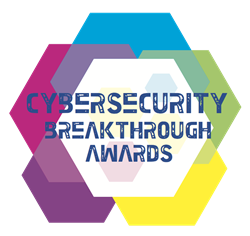 "AT&T's heritage in providing integrated business solutions with managed services, and our best-in-class fiber and 5G connectivity solutions, uniquely position us to deliver on the promise of SASE." - Rupesh Chokshi, VP, AT&T Cybersecurity
LOS ANGELES (PRWEB) September 30, 2021
CyberSecurity Breakthrough, a leading independent market intelligence organization that recognizes the top companies, technologies and products in the global information security market today announced that AT&T Cybersecurity has been named the winner of the "Secure Access Service Edge Solution of the Year" award for its "AT&T SASE with Fortinet" managed service in the fifth annual CyberSecurity Breakthrough Awards program conducted.
Earlier this year, AT&T expanded its portfolio of Managed Security Services through its alliance with Fortinet, serving as the industry's first global managed SASE solution at scale that unifies software-defined-wide-area network (SD-WAN) with essential network security functions of the SASE framework and 24x7 management.
AT&T SASE with Fortinet integrates with AT&T Alien Labs™ Threat Intelligence platform, enabling and unlocking multiple response actions, which provide SOC analysts visibility into network security, allowing them to respond to alarms effectively and efficiently.
Bringing Fortinet's SD-WAN and SASE products and capabilities together with AT&T Cybersecurity's trusted advisors managing SOC operations provides a 'breakthrough' multi-layered, scalable network security solution that organizations need to fully embrace SASE. As a result, AT&T SASE with Fortinet enables the dynamic needs of today's distributed workforce to deliver security-driven networking at every edge.
"As the largest SD-WAN Managed Service Provider in North America, and one of the world's largest Managed Security Services Providers, AT&T understands what businesses need as they modernize and transform their networks, including the importance of security being a critical component of any business initiative," said Rupesh Chokshi, VP, AT&T Cybersecurity. "We are thrilled to be recognized by CyberSecurity Breakthrough this year. AT&T's heritage in providing integrated business solutions with managed services, and our best-in-class fiber and 5G connectivity solutions, uniquely position us to deliver on the promise of SASE."
The mission of the CyberSecurity Breakthrough Awards is to honor excellence and recognize the innovation, hard work and success in a range of information security categories, including Cloud Security, Threat Detection, Risk Management, Fraud Prevention, Mobile Security, Email Security and many more. This year's program attracted more than 4,000 nominations from over 20 different countries throughout the world.
"Because digital transformation is driving the convergence of networking and security, technology teams are faced with the challenges of managing and protecting increasingly complex networks as well as the connections that support them," said James Johnson, managing director, CyberSecurity Breakthrough. "In this new environment security professionals are looking for a solution based on SASE principles that are suited to a distributed computing environment, and AT&T Cybersecurity is delivering on this need, providing 'breakthrough' visibility and management for a more resilient network. AT&T Cybersecurity's combination of people, process and technology helps enterprises enhance security, increase network performance, and reduce complexity and costs. Congratulations to the entire team for taking home our choice for 'Secure Access Service Edge Solution of the Year.'"
####
About CyberSecurity Breakthrough
Part of Tech Breakthrough, a leading market intelligence and recognition platform for global technology innovation and leadership, the CyberSecurity Breakthrough Awards program is devoted to honoring excellence in information security and cybersecurity technology companies, products and people. The CyberSecurity Breakthrough Awards provide a platform for public recognition around the achievements of breakthrough information security companies and products in categories including Cloud Security, Threat Detection, Risk Management, Fraud Prevention, Mobile Security, Web and Email Security, UTM, Firewall and more. For more information visit CyberSecurityBreakthrough.com.