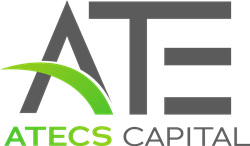 ROSEAU VALLEY, Commonwealth of Dominica (PRWEB) August 13, 2019
Since 2019 had been a fruitful year for cryptocurrencies, people who got involved as well as companies operating in the industry had benefited. It is the case for Atecs Capital, one of the most used and trusted Bitcoin trading companies in the world, which had recently announced the opening of a new desk for German speakers.
Germany leading in crypto interest
It's been anticipated for a while that Germany is gradually turning into a crypto hub, for a few important reasons. There is a national strategy on blockchain and cryptocurrencies, there is no taxing on Bitcoin, and young Germans are very curious when it comes to digital assets.
The increased demand for cryptocurrency trading services exceeded expectations and Atecs Capital had recently opened a new operating desk specially designed for users in Germany. As a result, clients of the platform will be able to get assistance in their native language, reducing dramatically the time needed to solve their inquiries.
At the present time, Atecs Capital is one of the leading cryptocurrency platforms, offering Bitcoin trading services, as well as coverage for 32 cryptocurrency pairs. Unlike most of the popular exchange platforms, a cryptocurrency trading platform allows fiat deposits and withdrawals, complying to KYC and AML regulatory requirements.
With the latest desk opening, Atecs Capital will be able to better reach its German audience, facilitating access to friendly user experience, financial operations as well as simplicity in dealing with cryptocurrencies. The company has developed a comprehensive crypto trading offer for its clients, with lots of educational material for people who want to learn more about cryptocurrencies. In-depth courses, Advanced Crypto eBooks, as well as introductory courses for people who want to get started with cryptocurrencies, are part of Atecs Capital's offer.
The opening of the German desk confirms that Germany is one of the fastest-growing European markets for cryptocurrencies and as long as digital assets will continue to be interesting, so do will cryptocurrency trading services.
Atecs Capital aims to continue providing high-quality cryptocurrency trading services for its clients. Their features include a wide range of cryptocurrency pairs, a user-friendly trading platform, plenty of different account types to choose from, and a comprehensive Education Center, where beginners can get started and learn all that it takes to trade cryptocurrencies effectively. Most likely, the opening of the German office is just a step in the company's greater ambitions to conquer a growing market of cryptocurrency traders. With personalized customer service on a country-by-country basis, their role in the industry should be expected to become more significant.