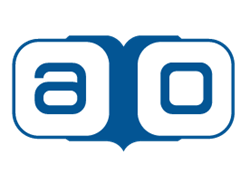 Together with Google Cloud, we will enable our customers to improve the engagement and experience of their viewers across linear and digital mediums
MARLBOROUGH, Mass. (PRWEB) September 12, 2018
AthenasOwl (AO), an Artificial Intelligence (AI) solution by Quantiphi, Inc. for the media and entertainment industry, announced today that its SaaS product has been made available on the Google Cloud Platform (GCP) Marketplace. The GCP Marketplace is based on a multi-cloud and hybrid-first philosophy, focused on giving Google Cloud partners and enterprise customers flexibility without lock-in. In its current release, AO will feature 10 ready-to-deploy APIs on the GCP Marketplace, focussed on delivering groundbreaking content intelligence capabilities to various media organizations and brands.
"With AO deployed on the GCP Marketplace, GCP customers can now adopt AI to boost moment intelligence of their media content," says Vivek Khemani, co-founder of Quantiphi. He adds, "Together with Google Cloud, we will enable our customers to improve the engagement and experience of their viewers across linear and digital mediums. AI and machine learning are transforming all industries, and we want our customers to use AO to leverage the same capabilities across all types of content, as well as all stages of content operations."
AO offers multiple features on the GCP Marketplace through its secure, flexible and scalable architecture. Some of the features are tagging of faces, entities, locales, keywords, emotions, and logos, as well as cinematography elements, such as shot settings, camera angles, and color palettes. AO also has some robust new offerings in the pipeline, such as celebrity face detection and custom brand logo detection among other custom features.
GCP customers can explore all of AthenasOwls' AI solution offerings at this link.
About AthenasOwl & Quantiphi
AthenasOwl is an AI for media solution by Quantiphi, Inc. AO's technology delivers next-generation content capabilities for production studios, broadcasters, digital platforms, and brands. AO counts among its clientele leading movie & TV studios, sports broadcasters and leagues, news content creators, post-production studios, media asset management firms, media rating organizations, and leading brands.
Quantiphi is a category-defining Applied AI and Machine Learning software and services company focused on helping organizations translate the big promise of artificial intelligence and machine learning technologies into quantifiable business impact.