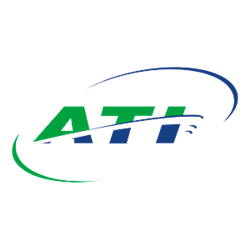 LOS ANGELES (PRWEB) November 30, 2020
ATI North America was pleased to announce its latest Black Friday and Cyber Monday sales offers for 2020. These sales will run through November 30th, 2020, giving hobbyists time to plan ahead and shop their favorite ATI products at a discounted price.
Hobbyists can now shop at select participating dealers through November 30th, 2020 with exclusive Black Friday and Cyber Monday promotions on ATI Essentials Pro, ATI SunPower Fixtures, ATI Dimmable SunPower Fixtures and their #1 selling ATI T5 Light Bulbs.
With a wide range of dealers across the United States, it is important to note that dealer participation is not required for all Black Friday and Cyber Monday deals. ATI recommends customers plan ahead and reach out to local aquarium stores to confirm if they are a participating vendor.
Fan favorite T5 bulbs will be available through November 30th, 2020 for a special deal of up to 10% off. The ATI North America T5 bulb line has over 17 years of proven results since their introduction to the market in 2000. Additionally, SunPower T5 fixtures will be on sale through November 30th, 2020 for up to 20% off. The SunPower produces an even blanket of light that bathes the entire tank in light, producing far fewer shadows and little-to-no hot spots. Fast-selling T5s fill caves and overhangs while providing corals in darker areas of the tank the light they need to thrive.
Additionally, the time-tested ATI Dimmable SunPower with built-in control will be on available at discounted price of up to 20% off through November 30th, 2020 at participating stores. Known for being on the quieter side, the Dimmable SunPower has 10 individual set-points. The ATI Dimmable SunPower's built-in controller produces much more realistic dawn-dusk and daylight simulations than non-dimmable fixtures. The device automatically adjusts from one set point to the next making programming a breeze and eliminating any intensity jumps.
Take full advantage of ATI North America's annual Black Friday and Cyber Monday sales offers this year by finding a store near you: https://www.atinorthamerica.com/where-to-buy/
About ATI North America
ATI North America is home to the #1 selling reef specialty T5 bulb line. Well known for their T5 bulbs, they have managed to stay at the forefront of development and technology since 2000. ATI T5 bulbs provide improved coral health and growth in nearly any combination of bulb colors.
In addition to an extensive line of lighting to suit the needs of your tank's ecosystem, ATI's wide range of products includes ATI Essentials Pro, ATI Elements, ATI Nutrition, ATI's Dosing Pump, and a variety of lighting fixtures. Let your reef thrive!