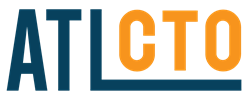 ATLANTA (PRWEB) June 10, 2019
ATL CTO, an Atlanta, Georgia based Chief Technology Officer (CTO) network is hosting Michael Mealling to discuss his wide-ranging experience creating new technologies across several industries. Mealling will be highlighting how he learned that society absorbs technological change at a rate slower than preferred and that actual problems matter.
While obtaining his undergraduate degree, Michael Mealling built Georgia Tech's web infrastructure and one of the first dozen websites in the world outside of CERN in 1992. Mealling has extensive experience in the start-up industry from co-founding Pipefish.com, a non-social social network, to creating Refactored Networks, a small business oriented supply chain company. Currently, Mealling is a General Partner with Starbridge Venture Capital, a space technology venture fund. Prior to Starbridge, Mealling was CTO with Seraph Group, an Atlanta angel fund.
"A lesson I've learned from Michael is that even those well-versed in the tech industry may be reluctant to changes in the space" says ATL CTO founder Andrew Badstubner, "I hope to see the group turn into a place where junior level tech employees or even students are enthusiastic to contribute to an ever-changing industry."
The event will be held on Wednesday, June 12th at 7:00 PM at CineMassive. RSVP for the event here: https://www.atlcto.org/events.html#20180711
About ATL CTO:
ATL CTO, founded by Andrew Badstubner, CEO of Amplify Technology Group and former CTO of Kabbage, is committed to connecting those united by a passion for building technology in Atlanta. Badstubner's goal is to bring together the best and brightest in product development tech leaders to share and network through bi-monthly speaker and networking events, access to networking and educational resources, and a members-only SLACK channel.