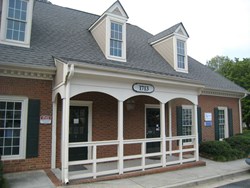 Atlanta, GA (PRWEB) December 31, 2013
To share hearing health care tips with area residents on a consistent basis, Atlanta Hearing Associates recently created a blog on the company website.
The audiologists at Atlanta Hearing Associates have brainstormed a long list of subjects for the blog section. The articles will cover anything from cutting-edge research into reversing hearing loss, to new developments in hearing aid technology, to detecting hearing loss in children, and answers to frequently asked questions such as how to shop for hearing protection. The audiologists expect to write a new post on weekly. Posts added to the blog section will also be accessible via the company's Facebook and Twitter accounts. The RSS feed will automatically syndicate all new content.
Atlanta Hearing Associates hopes that all of their former and current patients that wear hearing aids in Atlanta will visit the website regularly to see what is new on the blog. Currently, the blog only contains a handful of articles, but it will expand rapidly over time. As of today, visitors will find information on the following topics:
What Parents Need to Know about Hearing Aid Designs for Kids
Answering the Question: What is Conductive Hearing Loss?
Beware of Hearing Damage from these Well-known Drugs and Medications
What You Should Know If You're Considering Open Fit Type Hearing Aids
Things to Know If You're Considering Behind the Ear Style Hearing Aids
To be responsive to the needs of Atlanta area residents, Atlanta Hearing Associates encourages anyone with hearing loss or who wears hearing aids to submit additional category or topic suggestions.
About Dr. Joy Pritchett
Dr. Joy Pritchett is the CEO and President of Atlanta Hearing Associates. Dr. Pritchett has a Bachelor's Degree in Speech Pathology and Master's Degree in Audiology from Auburn University. She later graduated with a doctoral degree from Central Michigan University with a concentration in the assessment and rehabilitation of balance disorders. Dr. Pritchett's areas of clinical interest are: 1) establishing evidence based guidelines for the fitting of hearing aids, 2) auditory processing tests that are predictive for children who become poor readers, and 3) rehabilitative measures to reverse these processes. Dr. Pritchett is a member of the American Academy of Audiology, American Speech and Language Association, Georgia Academy of Audiology, Academy of Doctoring Audiologists, and licensed by the State of Georgia.
About Atlanta Hearing Associates
Atlanta Hearing Associates, the top provider for hearing loss services and hearing aids in Atlanta, has been serving Georgia residents for many years. The company prides itself on making sure its clients have the most up-to-date information and technology. Atlanta Hearing Associates has four convenient offices in the Atlanta area to serve its patients—one in Greensboro, one in Milledgeville, one in Decatur and one in Dunwoody. Their all-inclusive approach to helping their patients hear ensures that each patient gets the hearing aids and accessories for their individual lifestyle.
Contact:
Dr. Joy Pritchett
http://hearatlanta.com
Atlanta Hearing Associates
1713 Mt. Vernon Road, Suite 3
Dunwoody, GA 30338
(770) 574-4819
Atlanta Hearing Associates
1051 Parkside Commons, Suite 103
Greensboro, GA 30642
(706) 623-4425
Atlanta Hearing Associates
111 Field Stone Dr., Suite 106
Milledgeville, GA 31061
(478) 387-4186
Atlanta Hearing Associates
1991 N. Williamsburg Dr., Suite A
Decatur, GA 30033
(404) 549-6788